Can the payout percentage of a slot be changed?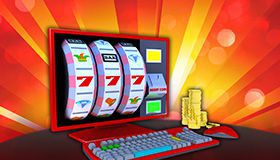 Quite a number of gamblers are interested in payout percentage (RTP) of the slots they are used to play or are going to play. For example, they want to know does the payout percentage change if the bets are bigger or if you play longer.
As a rule, payout percentages of online casino games are set by the software developers and can't be changed by anybody from the side. In the land based casinos owners are able to change this percentage; however it must follow all the local laws. Usually, those changes are insignificant and make just several percent. However, there are some gambling facilities owners who don't want to obey the law and that is why they do whatever they want with their slot machines. Those casinos are easy to recognize, as it is unreal to play at them. If you lose all the time, slot machine works not fairly. You should leave this place and never come back.
How are the things about payout percentage for online casinos? The things are better here (if you're not planning to play in unreliable casinos, of course). We should say that reliable online casinos don't make any manipulations because all the data of those casinos is regularly checked by independent companies. In case some fraudulent actions in games are noticed, casino will be shut down immediately and will always stay with stigma of dishonest facility and will be in all the online casinos black lists.
On our site you can find the list of the reliable casinos, where you can be 100% sure that those casinos are using the leading brand manufacturers' software. Fraud and payout percentage change in casino games is impossible here.
---