Bellagio casino robber spent all the money on girls of easy virtue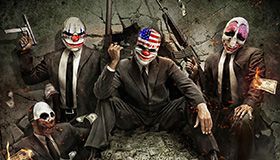 A funny incident occurred in Las Vegas some years ago. Security team of Hard Rock Hotel and Casino discovered a man who looked like a robber who stole $45.000 from Bellagio casino some days later, accompanied by several girls of easy virtue. More to that, he was dressed the same clothes in which he robbed the Bellagio.
The offender was arrested. It was John Doe.
During the interrogation, one of the John Doe's companions told to the police officers that the man bought True Religion shorts and Louis Vuitton sandals at a total cost of $3000. She also added the man paid for such an expensive present with cash.
During the search, police officers found a gun and packs of money with Bellagio inscriptions on the wrappers at Johns disposal.
Bellagio casino robbery happened in the June of 2014. A man came to the cashier and started to threaten with a gun demanding for the money. After he got the money, man left the crime scene in an unknown direction.
Visit our casino news section to know everything about offline and online casino world.
---