Casino paid out $80 instead of $8.5 million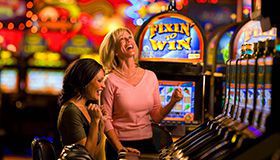 Veronica Castillo from Washington went to Lucky Eagle casino to play video slots. The luck was on her side and she hit the $8,500,000 jackpot. The woman was in shock and she made several photos with her phone, but the member of casino security stuff was there to upset Veronica.
It turned out that video slot was defected and the jackpot will not be paid out. Castillo started to complain, so the staff proposed compensation for moral damages... of 80 dollars.
'I couldn't get them pay me out jackpot money. Every day huge number of people come to casinos in hope to get huge winnings. I became one of those who managed to do that, but the representative of the casino told me disrespectfully that the slot was broken. That's madness,' - tells Veronica.
Let us remind you last year a woman in Indiana won even bigger amount of money in $29 million but she was denied of prize payout as there was system malfunction. She was offered a stake as compensation.
---