Chinese businessman owns huge amounts of money to some of Macau casinos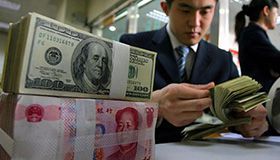 Shao Dongming is one other richest people of China, he used to be an executive director of a building company. After the accusations of him, it became public that this businessman has huge debts to some gambling facilities of Macau, $160,000,000 to be precise.
Dongming became hugely involved to casino activities back in 2011. He got the nickname 'The Red King of Gambling' for a reason as he place bets up to several million of dollars.
In 2012, his debt has reached the highs so big, he became unable to pay on it.
Casino administration tried to make a deal with Shao as he, according to the words of the casino, tried to threaten them. In result, casino representatives didn't back down and went to court. After some trial Shao Dongming was accused of corruption. The accusation emerged as he was in good relations with the mayor and some other authorities in Shanghai.
This is not the biggest loss in the history of the casino. The record holder in this aspect is Terry Watanabe, who managed to lose $204,000,000. In result, Terry paid $112,000,000 to Harrah's Entertainment and still got to the court as a defendant.
It is unknown what was on the minds of these gentlemen as casinos never forgave debts this big.
---