Czech Republic raises taxes for online casinos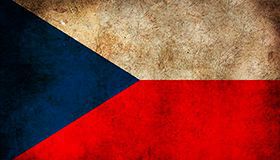 Czech Republic joined the list of countries, that have tightened the rules for online gambling activity on the territory of the country. As Prague Post announced, the government of Czech Republic decided to adopt more strict regulating measures for online casinos. For instance, all the facilities that are not registered on the territory of the country will have to pay 35% profit tax. As result, things will turn worse, as online casinos were not able to meet license terms of Czech Republic previously.
According to the Prime Minister, Bohuslav Sobotka, the laws will make management of the online casino activities in the country easier and help fill Czech budget sufficiently. The author of the law is the Minister for Finance of the Czech Republic Andrej Babish, who expects that innovations will help to eliminate those operators, who are unfair.
The adopted laws also prohibit slot machines installation in bars and restaurants. That will restrict the number of slots in the casino and form the system that will help limit the access of under-aged people to gambling.
---