Labor organizations of Macao demand smoking prohibition in gambling halls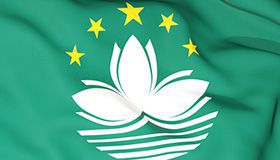 It is reported that yesterday labor organizations of several casinos of Macao filed a petition to ban smoking in all the gambling facilities of the city. This day several events will take place including the procession with the participation of MGESA, Macau Gaming Enterprises Staff Association and Forefront of Macao Gaming organization.
As for now, the smoking is allowed in special Macao casino rooms and VIP rooms. Above-mentioned organizations want full ban of smoking on the gambling facilities territory.
According to words of MGESA CEO Choi Kam Fu, nowadays not all the casinos follow all the rules about smoking in the gambling halls. Even special smoking rules don't change the situation as the most of the players still smoke while playing slots.
Choi Kam Fu noticed that in case of law of casino smoking prohibition acceptance some non-smokers among the players would be much happier. Working Commission of the Legislative Assembly said that they began to analyze the problem.
We should notice that this is not the first time MGESA actively participates in new laws discussion about gambling life of Macao.
---