Malaysia blocks mobile numbers to fight gambling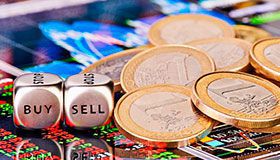 According to inform agency Bernama, Malaysian authorities gave mobile operators a task to block phone numbers, from which spam the advertising of gambling was sent. In result, 8000 numbers, used for sending ads of illicit online casinos, were blocked.
Minister of communication of Malaysia Datiha Jailani Johari explained the following decision by the fact common users complain about the spam. Only this year government received about 400 complains about ads in text massages. It is also reported, that phone numbers will be used by the police to investigate.
Commission on connections and multimedia of Malaysia turned to the operators with the request about doing something about limiting those spam SMS. One of the options in reducing the number of those messages could be verification of the user in time of getting a new number, for instance, on fingerprints.
Let us remind you that in February of this year nearly 400 illegal gambling web sites were blocked, while during the last year about 2,200 online casinos on the territory of the country were shut down. In March, Malaysian premier minister said that gaming zones position will be changed soon and illegal facilities, including online casinos, will be severely punished.
---