The popularity of Russian online casino market has increased by 4%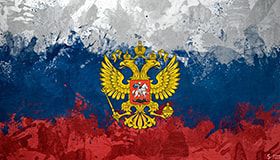 Even though online gambling is officially banned (exception - sport books, registered in tsupis) on the territory of the Russian Federation, the industry of online gambling has shown consumer growth. This index has increased by 4% within a year, according to the report published on www.rbc.ru.
According to the research of one of the leading information agencies in the Russian Federation - RBC - "Russian e-commerce market: paid services 2016", the biggest customers proportion growth was showed by Internet casinos, lotteries, sports betting, poker. Year-on-year this indicator has increased by 4%. And this is despite the fact that only in the period from July, 2016 to December, 2016, more than 15.000 gambling web sites were "blacklisted" by Roskomnadzor. By the way, 53,2% of them are the web site of illegal sport-books.
The proportion of the clients in gambling industry has reached 19% rate of the total number of e-commerce services clients. 1% growth has been tracked in customers' number who pay for services in online-games, television and radio, as well as for watching movies online. Online casinos and lotteries have also occupied leading positions across purchases frequency - customers stand in with these services 9,7 times a year on average.
A growing interest to such services as Internet casinos, lotteries and various gambling games is partly due to the difficult economic situation and the desire of the population to generate additional income via these means as well. This is confirmed by the fact that the largest increase in the proportion of buyers of such kinds of services is observed in regions where people have comparatively small incomes.
---