Yggdrasil Gaming - general information
Yggdrasil company is a perfect example of a young online casino software supplier, which has earned popularity for a short period of time of its presence on iGaming market and has got to the top of the tree. The casino owes to the experience of the company's management team and software engineers, who have previously worked at huge gambling software development companies, its achievements and advances.
Yggdrasil Gaming company was founded by ex-CEO of NetEnt Fredrik Elmqvist in 2013. Its headquarters is situated in Malta but developers' headquarters is situated in the Polish city of Krakow. At the same time Yggdrasil Gaming has regional offices in Sweden and Gibraltar.
Yggdrasil Gaming has received licenses for its products from regulatory authorities of four countries: Malta Gaming Authority, Gibraltar gambling commission, regulating authorities of Romania, as well as the license from the UK Gambling Commission.
Yggdrasil software developers have previously worked in the Cherry AB company. At the present time they are creating software for online casinos. Their task is predominantly games development, such as video slots, keno, lotteries and other casino games. Due to their experience and talent, new revolutionary video slots were released to the market. But after turning attention to the progress trends of gambling industry and growing popularity of online gambling (in particular, the growing percentage of users who play casino games on mobile devices), Yggdrasil Gaming company focused on online casino video slots creation.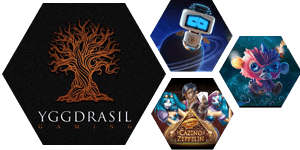 The name of the company is a story in its own right. Despite the difficult pronunciation, it has beautiful and fascinating implication coming from Scandinavian mythology. Legend has it that Yggdrasil is an immense mythical tree that connects the nine worlds in Norse cosmology. It helps great gods, ordinary people, birds and animals to hide from the sun in the shadow of its branches. Probably, Elmqvist be guided by a proverb 'as the yacht's name, so will be its fame' and was hoping his company would become as powerful and influential as that mythical tree. The image of Yggdrasil was chosen as a logo of the company - mighty branchy tree, which is probably more than one hundred years old. It is worth noting that Fredrik's plan worked out and despite the fact the company is still pretty young, it have managed to gain momentum and creates truly high-quality content.
By virtue of the fact that this developer is relatively young, its games are available for play in limited number of real money online casinos. However, the software by Yggdrasil Gaming is already offered to the clients of Unibet Casino, JoyCasino, Bet365 Casino, Betsafe Casino and several others. The bare fact that there are world-renowned brands indicates that Yggdrasil Gaming made a huge step forward since its launch thanks to the experience of the developers.
History of Yggdrasil Gaming Company
The Yggdrasil Gaming Company was established in 2013. The Management of the company has chosen online casino games development as their basic activity (slot-machines mostly). At the very beginning the company developed games on the basis of Flash-technologies.
In 2014, when iSENSE platform was introduced, the company started using HTML5 instead of Flash-technologies.
On January 2, 2015 HTML-framework was launched; some time later it became a basis for all future developments of the company. The most peculiar thing about this framework was that games developed on its basis could be launched both on desktops and on mobile devices without any necessity to make any edits in programmes of being edited by programmers. In other words, these games were universal. The .Dark Joker Rizes became the first video slot of such type.
In a month, on February 3, 2015, the company created its first progressive slot machine named Joker Millions.
In June 2015 Yggdrasil Gaming won the Rising Star award at the EGR Awards. Starting from June, 15 the company started delivering its games to BetClic Everest Group brands (BetClic Casino, Expekt Casino and Monte Carlo Casino). And on 25th June they have already introduced a new Yggdrasil Gaming slot machine named Chibeasties.
On August 27, 2015 the casino launched Vikings Go Wild video slot.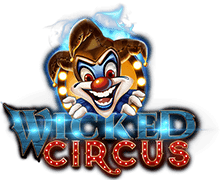 In the first half of 2015 the company opened its own big office in the city of Krakow, Poland. There had been hired 25 employees by that time, who worked in two offices - in Poland and in Malta. At around the same time the company management decided to annul the Curacao Gaming license, because it had received a license from Malta Gaming Authority, and had applied for the UK Gambling Commission license.
As for the end of August 2015 the Yggdrasil Gaming games supported 24 languages and 35 different currencies.
On September 17, 2015 the Joker Millions machine issued its first €720,000 jackpot from the moment of its launch in March of the same year. Player named Kim from Norway won the jackpot, which had been played out in EuroSlots online casino.
On September 24, 2015 a new slot machine named Holmes and the Stolen Stones™ was made. It is a unique slot with 5 (five) local progressive jackpots that occurred very often - several times a month. Progressive jackpot amount varies from €40 to €40,000. Peculiarity of this game is that several casinos of one operator can both share a jackpot pool with all of their brands and have their own local pool.
On October, 22 Yggdrasil Gaming manufactured another video slot named Doubles. It consisted of 5 reels and 243 paylines. It has an interesting peculiarity: the symbols on the reels can be both single and dual. Thus, maximal combination may reach 10 symbols, and the largest win - 25 000 coins.
On November 9 the company signed a soft delivery agreement with Hero Gaming. This company owns two websites - Casino Heroes and Casitabi. Yggdrasil Gaming started delivering full portfolios of its games to these establishments in accordance with the agreement.
On November 24 Yggdrasil announced its new Nirvana slot machine. The game theme is based on history of three goddesses that can give respins and free spins to players if they appear on the reels.
As for the end of third quarter of 2015 there were already 38 employees working in the company.
End of year 2015 has been marked with another (second) big win on Joker Millions: On 14th December, 2015 German player named Thomas won €460,000 on sunmaker.com. It is noteworthy that it happened in 8 days after the slot machine has been added to the casino's portfolio.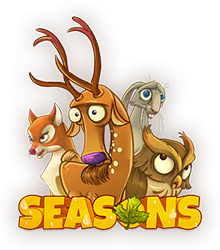 On December 22 the license application sent to the Gambling Commission of Great Britain has been approved, and the Yggdrasil Gaming Company could finally start promoting its own software in Foggy Albion.
New 2016th year started with launching of Incinerator video slot (January 26, 2016).
The company kept expanding list of its partners. Thus, on February 1, 2016 Yggdrasil Gaming signs an agreement with Bet 365.
On February 2 Yggdrasil Gaming won iGaming Software Supplier of the Year award at The International Gaming Awards.
Spring 2016 of the company began on 21st March, when user from Germany hit the jackpot on Holmes and the Stolen Stones video slot. He won €35,630,70.
In three days, on 24 March, the Yggdrasil company announced launching of a new slot machine named Seasons, which includes four seasons of year: spring, summer, autumn and winter. Each season is a separate playing mode with its own Wild symbols and free spins.
On 31 March players of Great Britain obtained an opportunity to play Yggdrasil video slots for real money. Despite the fact that the license of the Gambling Commission of Great Britain had been issued three months prior to that, the operators could grant access to games of this provider only at the end of March.
On 25 April, 2016 the Yggdrasil Gaming company launched a new video slot named Wicked Circus. This slot machine has a classical theme, five reels and 10 paylines, and maximal win can be 6000 coins.
In a month, on 24 May, the provider announced launching of another video slot named Legend of the Golden Monkey. It is made in amazing 3D-graphics and based on story of Journey to the West, a Chinese novel. Maximal win can be up to 1000 coins.
On June 2, 2016 the EGR B2B Awards took place, where Yggdrasil was awarded Slot Provider of the Year.
On June 7, 2016 the company received license from the Gibraltar Gambling Commission, after that it could deliver its software to operators working on basis of this regulator's license.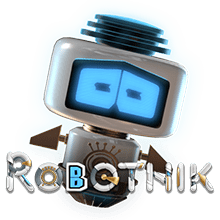 In two days, on 9th June, Yggdrasil Gaming announced launching of Bicicleta video slot devoted to football. It has been released shortly before Euro-2016 and has been named after a shoot for goal by player "over himself", or as it is also called - "scissors".
In the second fortnight of June such well-known companies as Bwin.Party and Interwetten were added to the list of Yggdrasil Gaming partners.
On 13 July, 2016 the second biggest prize in the history of Joker Millions slot machines has been given - it equaled to €2,900,000. On 8th September the company obtained license from the Romanian Gambling Commission, and on 20th September it signed an agreement with Casumo Casino.
On 14 September, 2016 Yggdrasil Gaming announced establishment of Yggdrasil White Label - subdivision that creates customized exclusive video slots. From that moment any operator could order a slot machine of any theme from the company, and no other casino would have such slot machines. At the end of September an agreement has been signed with Casumo Casino, and another video slot named Double Dragons has been launched.
At the beginning of October 2016 the company launched special "missions". These missions are tasks, fulfillment of which places the players on a special table of leaders, where they compete for big prizes. The first video slots with missions are Golden Fish Tank, Vikings Go Wild and Holmes and the Stolen Stones. At around the same time launching of the second progressive jackpot slot machine was announced - Empire Fortune, which shared a prize pool with another popular slot of the company - Joker Millions.
In November 2016 the company released the second part of the Vikings Go Wild popular video slot, it was named Vikings Go Berzerk.
On December 23, 2016 another big event in the history of the company occurred - it was biggest jackpot of Joker Millions slot machine - €3,300,000.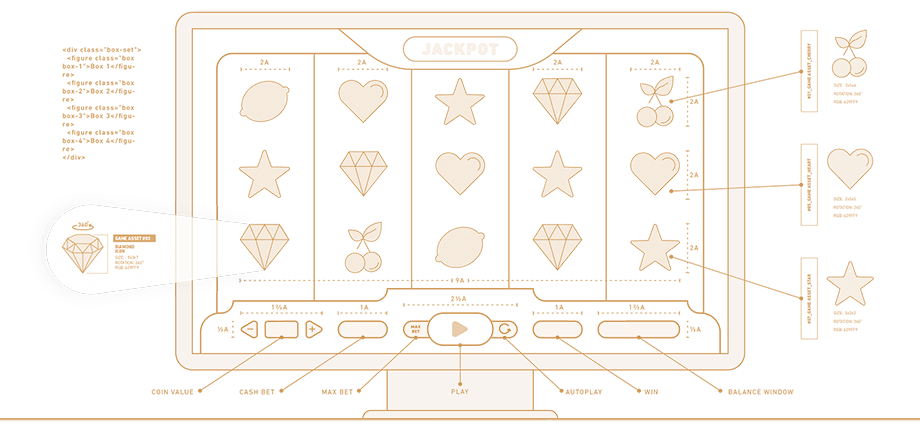 In December 2016 the Yggdrasil Gaming signed several contracts and acquired new profitable partners. SuprNation company, Lottoland online casino, Gaming Innovation Group operator and Tain provider were among them.
In January 2017 Yggdrasil Gaming and William Hill companies signed a software delivery agreement, and in a week Marathonbet operator became another partner of the developer, who also wanted to have HTML 5 video slots.
On 24 January the company announced launching of Alchymedes video slot, which allowed players to collect bonuses from different things themselves, like alchemists do.
On 7 February the Yggdrasil Gaming company received another award - Innovator of the Year at International Gaming Awards.
On 8 February, 2017 Yggdrasil announced launching of Fusion Realms revolutionary game mechanics. It allows players to mix different types of video slot reels and to combine them in one slot machine.
Features of Yggdrasil Gaming games and platforms
iSENSE platform
iSENSE platform is developed by Yggdrasil Gaming company and is designed to integration of casino games adapted for touchscreens on the base of Android, iOS, Windows Mobile operational systems. In 2015 it was renewed and now is called iSENSE 2.0. The new version allows launching video slots in 6.5 seconds on average regardless of the type of device, which is much faster compared to the previous version. Due to the success of this platform, Yggdrasil started to create games using HTML 5 technology to provide users with opportunity to play on desktops and mobile devices. Currently iSENSE makes following games available: Dark Joker Rizes, Joker Millions, Cyrus the Virus and Chibeasties.
Promotional tool BRAG
Yggdrasil Gaming company has a rather interesting promotional tool in its arsenal called BRAG which was represent to the wide audience in the middle of 2016. It allows casino customers to watch replays of winning spins and share them via Facebook and Twitter accounts. BRAG is a kind of innovation in the online gambling world and the Swedish developer is really proud of it. The key advantage of BRAG tool by Yggdrasil is that users are able to watch records of winning series of their friends. Such an advertisement (in the form of recordings and sharing of the winnings) should not just increase one's interest to the games by Yggdrasil Gaming but also induce other users to try to play casino games (for free or for real money).
Selection of games by Yggdrasil Gaming
As we've highlighted before, during the time of its existence, the company release a little over 35 games (as of the beginning of 2017). The portfolio of Yggdrasil Gaming is mostly consists of video slots, but there are also slots with progressive jackpots, table games, keno, lotteries, scratch games and other gambling games, that perfectly work both on desktops and mobile devices based on Android, iOS, Blackberry, Windows Phone operational systems.
All video slots by Yggdrasil Gaming look modern and have excellent graphics and animation as well as sound effects, so they create a comfortable atmosphere for the user. The secret of top notch slots lies in the fact that the developers of the company never tried to copy any existing game or idea. Every title they produce is absolutely unique and that gives an edge over some other online casinos software developers.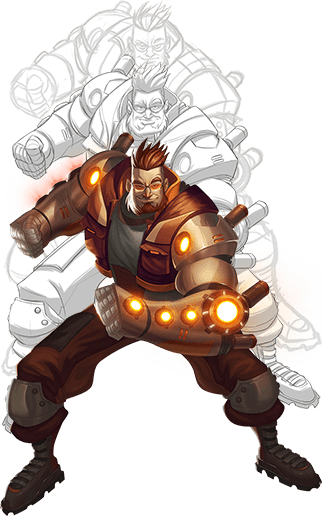 In addition to above mentioned advantages we can add a nice return percentage, which is 96% on average. Surely, this number deviates to both directions and the results always depend on strategy and luck of the player.
Highlighting one of the Yggdrasil Gaming slots, we should mention Reef Run. It has 5 reels and 20 pay lines, it is interesting by the fact that players are able to win free spins with level multipliers. That mean any player is able to increase his winning in geometrical progression.
In addition to slots, Yggdrasil portfolio contains two types of lotteries: Loto 7 Express and Loto 7 Live Draw. The advantages of these games is in that they are a lot similar to TV versions of lotteries, beloved by so many people. The main distinction of TV version is that the game is controlled by software, not by an anchorman. Loto 7 Express is made like common video lottery and Loto 7 Live Draw is a live-game with beautiful girls assistants announcing the numbers.
This supplier also offers 10 kinds of scratch games divided into two categories: Classic Scratch and Video Scratch. The first category includes retro-designed games, such as Gold Bars, Lucky Triple and Silver Dollars. Video Scratch games includes modern scratch games like Scary Money, A Cool Million, Holiday Cash, King for a Day, Piggy Bank, Precious Little Diamonds and Sabbatical.
On top of that, some games are able to give the user a huge jackpot. These are progressive jackpot slots. Among them are Lotto 7 Express, Lotto 7 Live Draw, A Cool Million, Gold Bars, Sabbatical, Silver Dollars, Joker Millions, and Holmes and the Stolen Stones.
Games by Yggdrasil Gaming are available not only in English, but also translated into Russian, Japanese, Czech, German, Greek, Spanish, Hungarian, Portuguese, Norwegian and several other languages.
Considering that online entertainment market is moving on by leaps and bounds and the demand for casino games increases, it may safely be said that Yggdrasil Gaming will be able to find a way to surprise their fans to the upside. Now we are able to enjoy existing creations of the company and wait for a new product releases.
Yggdrasil Gaming - safety of the software
It is not just fun to play Yggdrasil games, it is also safe. All the games developed by the employees of the company are checked and verified by several independent organizations.
First and foremost, the licenses issued by authorities of Gibraltar, Malta Gaming Authority and the UK Gambling Commission are yet more proof the integrity and safety of software by this supplier. All the games and random number generator are routinely audited by independent testing agencies. So playing video slots and other games by Yggdrasil Gaming, you can have no worries for your money.
In addition to that, RNG of this developer is also checked by independent company iTech Labs. The iTech Labs official web site contains information with results of these tests. At the bottom of the Yggdrasil Gaming official web site there is a certificate with results of these tests.
When creating games, Yggdrasil developers use 128-bit SSL-coding technology, which helps to protect users' information.
Moreover, the company's business model assumes that games are developed and 'placed' within the servers of the company. In other words, online casinos just supply they clients an opportunity to connect to Yggdrasil Gaming severs to play their games. This moment excludes possibility of 'adjusting' theoretical return percentage (RTP) by this or that online casino.
Yggdrasil Gaming - awards
In 2015, the company was nominated at EGR B2B Awards and won the nomination 'Software Rising Star'. This was the first time Yggdrasil had entered the EGR B2B Awards, the most respected awards in the egaming industry.
February 2nd, 2016 Yggdrasil Gaming was awarded iGaming Software Supplier of the Year at the 9th International Gaming Awards.
List of Yggdrasil Gaming casinos for real money
Below is the list of reliable online casinos, which supply their users a possibility to play real money games (primarily slots) by Yggdrasil Gaming. Why should you pay attention to these casinos? Because all the games by Yggdrasil are truly unique. They don't try to copy 'something from someone' so the games become unique and worth noticing. More to that, almost all Yggdrasil Gaming casinos are reliable multi-platform online casinos one can play not just these masterpieces by Yggdrasil Gaming, but also the games ин more famous and popular software for online casino producers.
Choose any online casino from the list below and you'll be able to receive pleasure from playing real money games by Yggdrasil Gaming.
By the way some operators offer no deposit free spins on video slots by Yggdrasil Gaming.