Available on
Features of the game
| | | |
| --- | --- | --- |
| | Free spins | Yes |
| | Re-spin feature | No |
| | Bonus game | No |
| | Risk game | No |
| | Scatter symbol | Yes |
| | Wild symbol | Yes |
| | Progressive jackpot | No |
| | Autoplay option | Yes |
| | Cascading reels feature | No |
Copy Cats video slot by NetEnt - review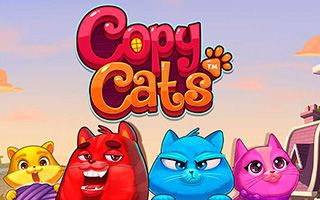 It's a rare enough thing - a man who hates domestic pets; practically everyone used to have or has a four-legged loved friend. But today we're not going to speak about devoted dogs; today the review will cover freedom-loving and wayward cats. Despite their spirit of freedom, and desire no one to depend on, we still love them just as we love dogs. Cats have long ago become the manifestation of home comfort and tender loving care; some people can't even imagine what their lives would be without these purring creatures. The number of Internet memes featuring cats nebs is just a dime a thousand; sometimes, while watching all these photos and youtube videos with cats, you may have the feeling, that these creatures know the human nature the bestest and adopt behavior patterns from their owners. Each animal has its own habits and preferences, but we still love them for their diversity, since they bring positive emotions with their character and actions. This is what inspired NetEnt software developers to create Copy Cats video slot, which exemplifies, how funky can these seeming very nice and gentle, four-leg creatures be. The release of Copy Cats video slot by NetEnt took place on May 16, 2017.
Copy Cats video slot is promised to take you to the cats' land, where you'll be offered to play the game by the rules of these fluffy creatures. Don't worry, you'll definitely find these rules very simple; moreover, instead you'll be given a whole bunch of positive emotions.
The game is featuring two cats and a pussy cat as main characters; these furry creatures can get players to fall in love with them utterly (even those players, who have always been indifferent towards cats). The acquaintance with these pretty creatures can award you significant wins apart from a plentitude of positive emotions from just looking at them. The cats are very generous about payouts both in the main game and within prize features.
Copy Cats video slot trailer by NetEnt
Charming cats will take you round the roofs of the houses, show you all the loopholes in the neighborhood and show by their own example, that every ordinary day can become a true holiday, if you have some milk, fish behind along with your favorite toy.
There are no black cats that are said to cause troubles; and even if any of the furry creatures will decide to cross your path, this will only mean great luck and huge wins. Are you ready? Then let's go!
Copy Cats video slot - general features
The playing court for the furry cats' games is set against the game field with 5 (five) reels and 3 (three) rows. There're 25 fixed bet lines to form winning combinations. The game includes plenty of special features like Copy Cats Feature, Free Spins rounds along with special symbols - Wild Substitutions and Bonus symbols.
The bet structure allow flexibility and enables players to adjust their bet size with the help of two parameters - "Bet Level" and "Coin value". Bets are available from as little as 0,25 to a maximum of 125 points.
The principle of forming winning combinations is quite standard just as in many other video slots: winning combination should contain at least 3 symbols starting from the 1st left reel. Winning combinations are formed from leftmost to rightmost direction only. In case there're several wins per bet line, only the highest one is paid. Simultaneous wins on different bet lines are added and are displayed altogether on the screen.
The maximum possible win within one single bet lines is 2000 credits.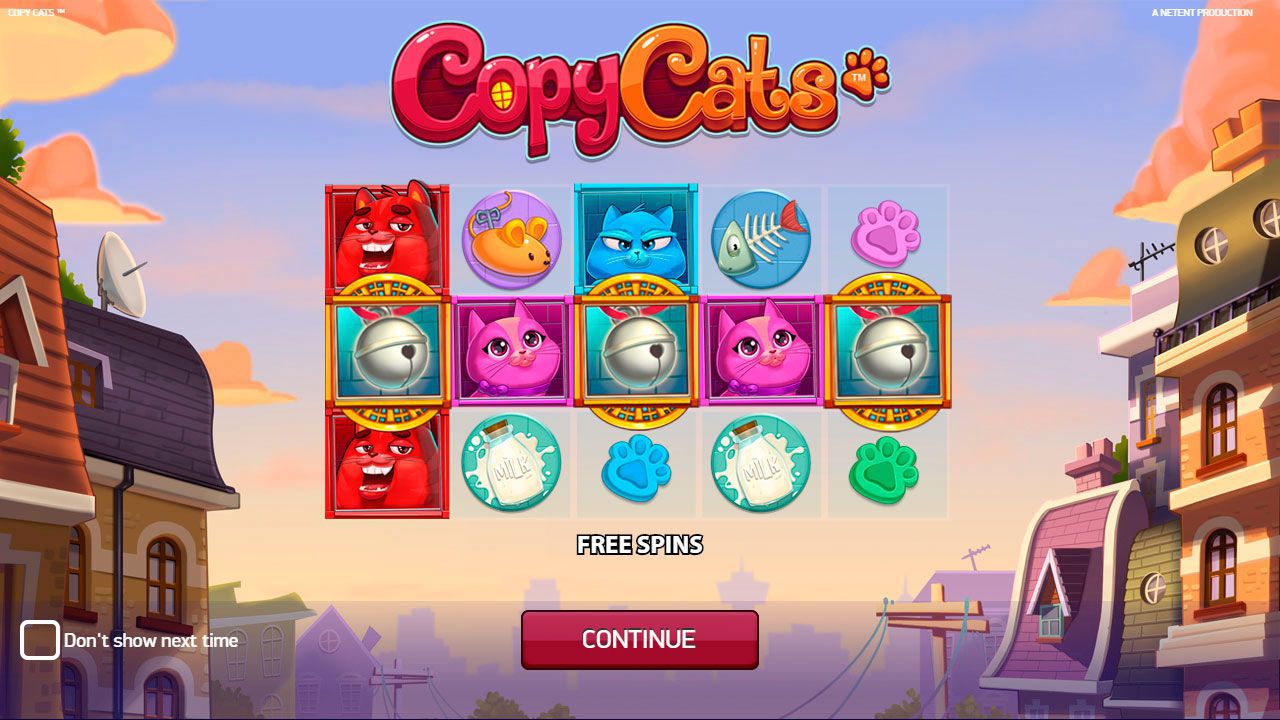 Theoretical RTP is stated with 96,76% according to the official information
Copy Cats video slot - free game without registration
If you wish to get acquainted with a friendly squad of jolly cats, you don't necessarily need to make deposits. You can still explore the city roofs and back alleys accompanied by these sociable four-leg friends even with no need to register any accounts or download software/applications. Free demo-versions of video slots were specially designed to help all the players try games and test their features for free and without any hardships. After you press "Play for Free" button at the top of the page, you'll get a sufficient coin balance. Even if you feel that this is not enough to make irreversible decision whether to play this slot for real money or not, you can always refresh the page and get the same amount of coins anew. Though you cannot convert your coin wins in real money, you can get access to all the bonus features and elaborate your own betting strategy with the help of demo-versions.
And how about the free game without any deposits, but with an opportunity to get real money wins? Sounds attractive, doesn't it? Specially for the visitors of our web site we've compiled a list of online casinos, that are ready to offer new clients no deposit bonuses. After completing simple wagering requirements and making a verification deposit, you'll be able to keep what you win.
Copy Cats video slot - design
Things turned out that those NetEnt video slots, which are designed in the cartoonish style, are considered especially sophisticated and successful. Copy Cats is an additional confirmation to this trend. The game is like a imaginary world, where kind and playful domestic pets live and enjoy themselves. The video slot will immediately immerse you deep inside this world so that you can easily loose the sense of time. The feeling of the total immersion is completed with the help of the brilliant performance of illustrators, who did their work with impeccable thoroughness.
Copy Cats video slot is set in the nice and well-kept lane with European-styled houses. Colorful roofs of these houses are definitely very attractive for walks especially for local cats. So why don't you take a walk together with these furry creatures on a warm summer evening?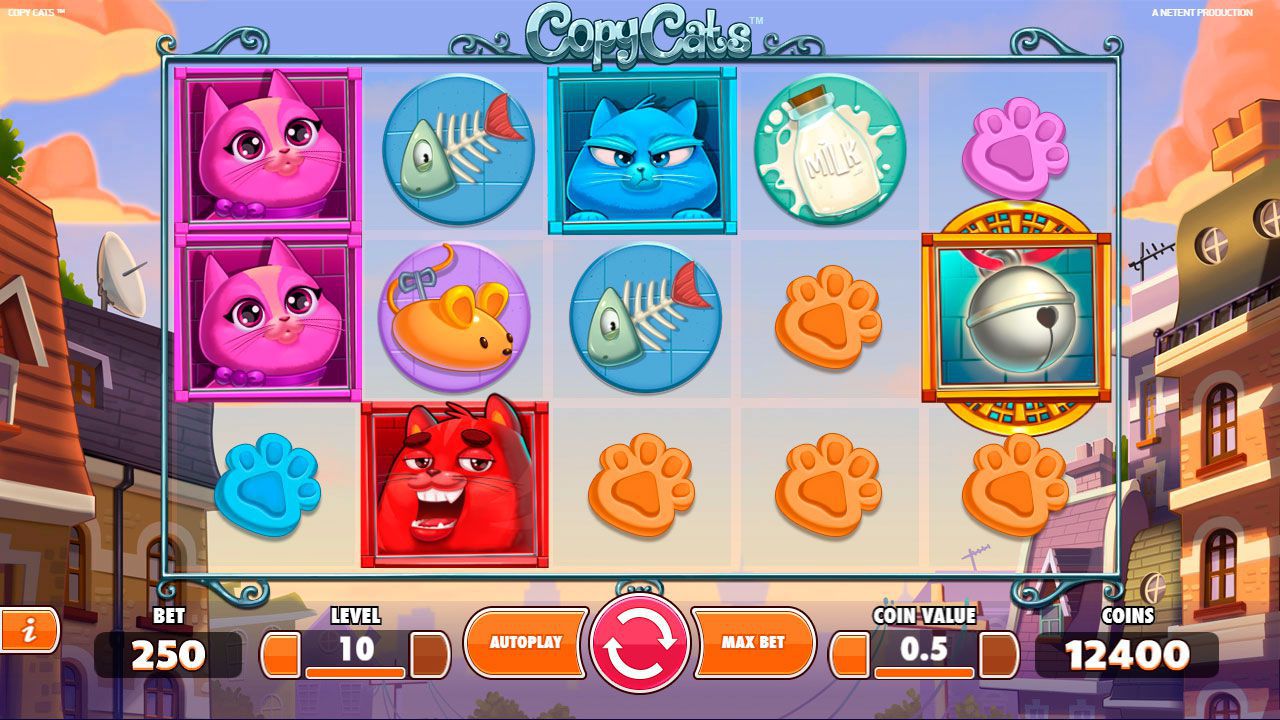 The background for the game field is designed in soft purple, blue and brown. As far as visual perception is concerned, the scene of the comfy neighborhood and the evening sky invites players to have a calm and steady game session. The only animate object you meet will be fluffy cats. These nice creatures will surprise you with their sagacity and artistic skills. By the tracks of their fellows, cats will find their way to precious treats: a bottle of milk or a fish tank full of "food". On their way cats will play with a wind-up mouse. After they're finally satisfied with everything they've done, they will rejoice with your wins by a loud "Miaow".
The team standing behind the video slot also paid special attention to the animation effects. Thanks to this aspect of the game cats' characters seem so lifelike. Sometimes you may even have a feeling, they're just about jumping from the game field right to your knees. Apart from that, the game features other great visual effects like, for example, the ones during the bonus feature: you'll be witnessing great fireworks and dropping confetti in your honor.
Throughout the game process all your actions will be accompanied by a swell jazzy soundtrack coming from the street musicians nearby. The relaxing and steady sounding of the winds and the keyboards will put you on a better footing during the game. Player will also be overwhelmed by whole range of different sound effects, which will follow the gaming process on the screen and fit the jazz vibe perfectly.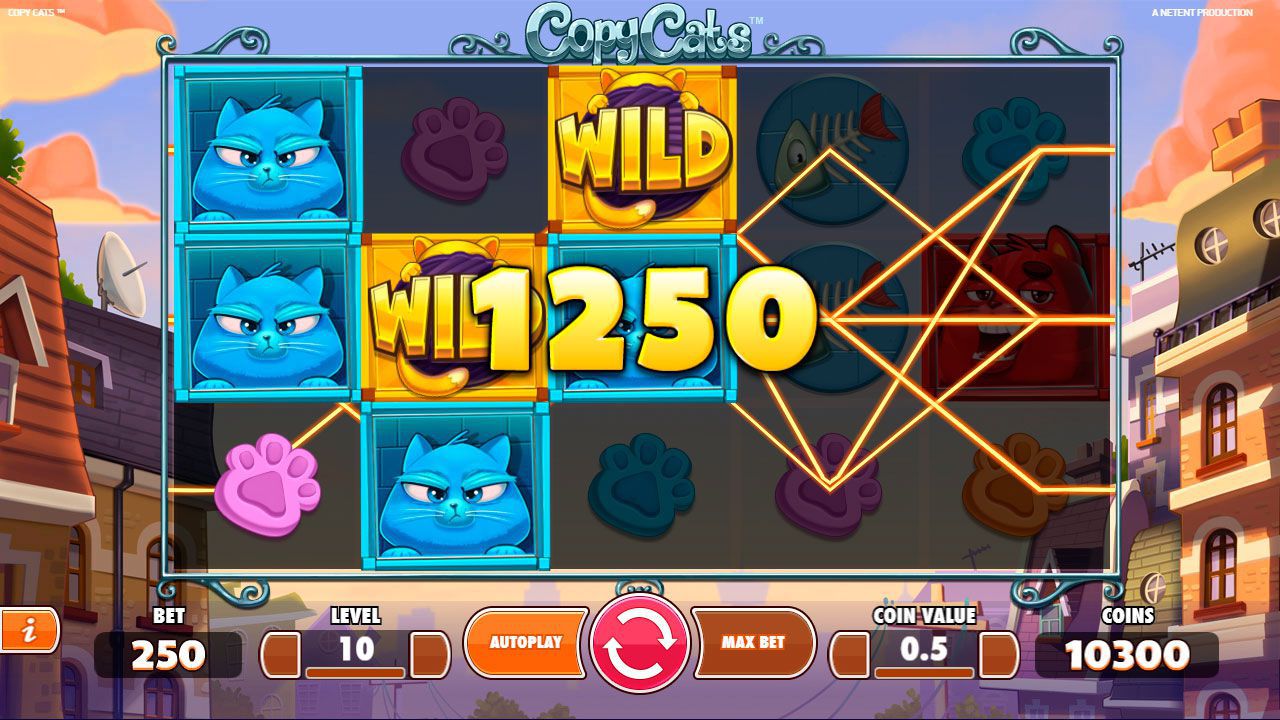 Copy Cats video slot mobile version
We could go on and on, giving endless examples that would prove that mobile gadgets are just perfect for the game on video slots, and it would definitely take us quite long; moreover, the major advantages are quite obvious. And if you still haven't tried gambling on your mobile phone or tablet, you can always launch the mobile demo-version of the game without recourse to register an account or download software/applications.
To tell you the truth, you'll hardly manage to find any discrepancies between Copy Cats mobile and desktop versions in terms of graphic and visual effects, even if you exert all effort to do it. NetEnt company is famous for its tremendous experience in software development both for desktops and mobile devices. There's another separate "Touch" series for all NetEnt mobile video slots. Online gambler can treat it as a vivid example, of how advanced mobile technologies are and how little difference there is between mobile and desktop games' versions. The only thing distinction between these two versions is the set of buttons in the control panel. When playing on your mobile phone, you'll find the "Spin" button used both for quick spins and auto game on the main screen. If you wish to adjust the bet along with other game parameters, you'll need to go to the menu bar. Both horizontal and vertical positions of the screen can be used for the game.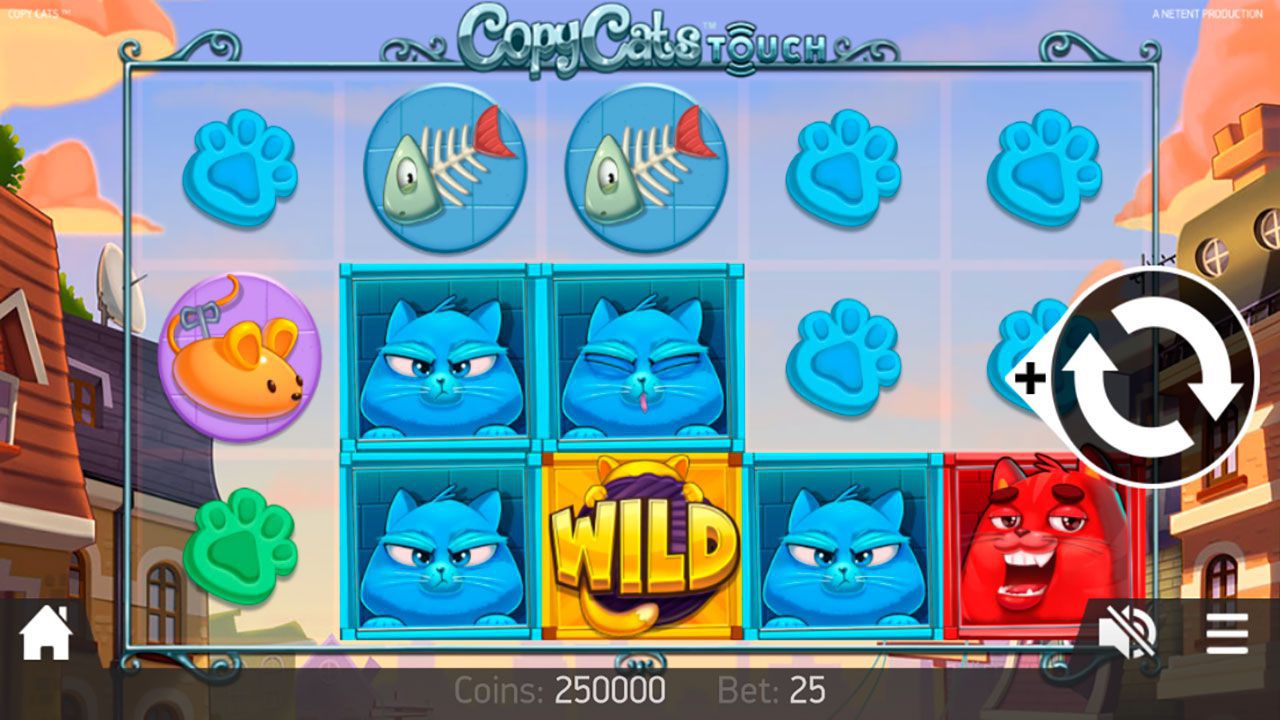 Copy Cats video slot - the collection of symbols
The hallmark of any video slot of course would be its symbols' collection. Oftentimes, they completely depict the milestones of the major storyline; the following idea is reflected in Copy Cats video slot as well. Roughly, all the Copy Cats symbols can be divided into three categories: base, themed and special symbols.
Base symbols
Normally, base symbols are the lowest-paid symbols. In most of the games, such symbols are designed as cards or card suits; however, this time NetEnt developers decided to be more creative. Instead of card symbols, you'll find symbols featuring cats' paws of different colors. Colors do not play any significant role: combinations made of any cat's paws symbol will award you 5-25 coins.
Themed symbols
This group of symbols is represented by the main characters of slot machine - two cats and a pussy cat along with their favorite treats and most precious mousetoy. Combination made of any of the cats' symbols will bring great wins; the blue cat - the lowest paid symbol out of these ones, the pink pussy cat - the middle paid symbols, and finally the red cat, which will award you 2000 coins (the highest win at Bet Level 10) for a combination made of five red cat symbols. Symbols featuring mousetoy, milk and fishbones are less valuable than cat symbols, but at least more beneficial that paws.
Payouts for each possible combination can be found in the paytable in the bottom of the review.
Special symbols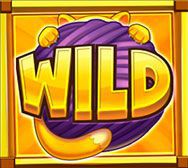 Special symbols first and foremost include Wild symbols - an integral part of all modern video slots. Jolly Golden Cat hiding behind the purple ball of string is acting as a Wild symbols - a Wildcat. Its function is can be described as the following: this symbol can substitute for any other symbol so it can complete the highest paid winning combination. Golden Cat symbol, however, cannot replace Scatter symbols.
Wild symbols substitution pays the highest possible winning combination on a bet line according to the paytable. Golden Cat symbols cannot form their own combinations.
Stacked Wild symbol acts as the same Wild symbol, but covers 3 cells on the reel at once.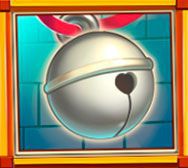 Scatter symbols are designed as a jingle - a typical accessory, which can be seen often on the cat's collar. Scatter symbols can only appear on reels 1, 3 and 5; once you hit 3 of them on the above-mentioned reels, a Free Spins round is activated. The following symbol can appear both during the main and the bonus games.
Copy Cats video slot - bonus features
Friendly and kind domestic pets simply couldn't leave their precious guests without exclusive and, what's more important, high-value bonus features. Copy Cats video slot includes such bonus features as Free Spins round and Copy Cats Feature.
Copy Cats Bonus Feature
Basically, there's only one bonus feature in the game, and most probably, it gave the necessary inspiration to the Copy Cats developers to create such title for the video slot. Just as much cats' behavior is unpredictable, so this bonus feature activates randomly and is quite uncertain. Every time Stacked Symbols (including Golden Cat Wild symbols) fill the 1st reel, the Copy Cats feature begins. All the cat symbols on reels 2, 3, 4 and 5 are substituted for the symbol, which covered the 1st reel. After the bonus feature is over, all the cat symbols return to their original state and the main game continues again.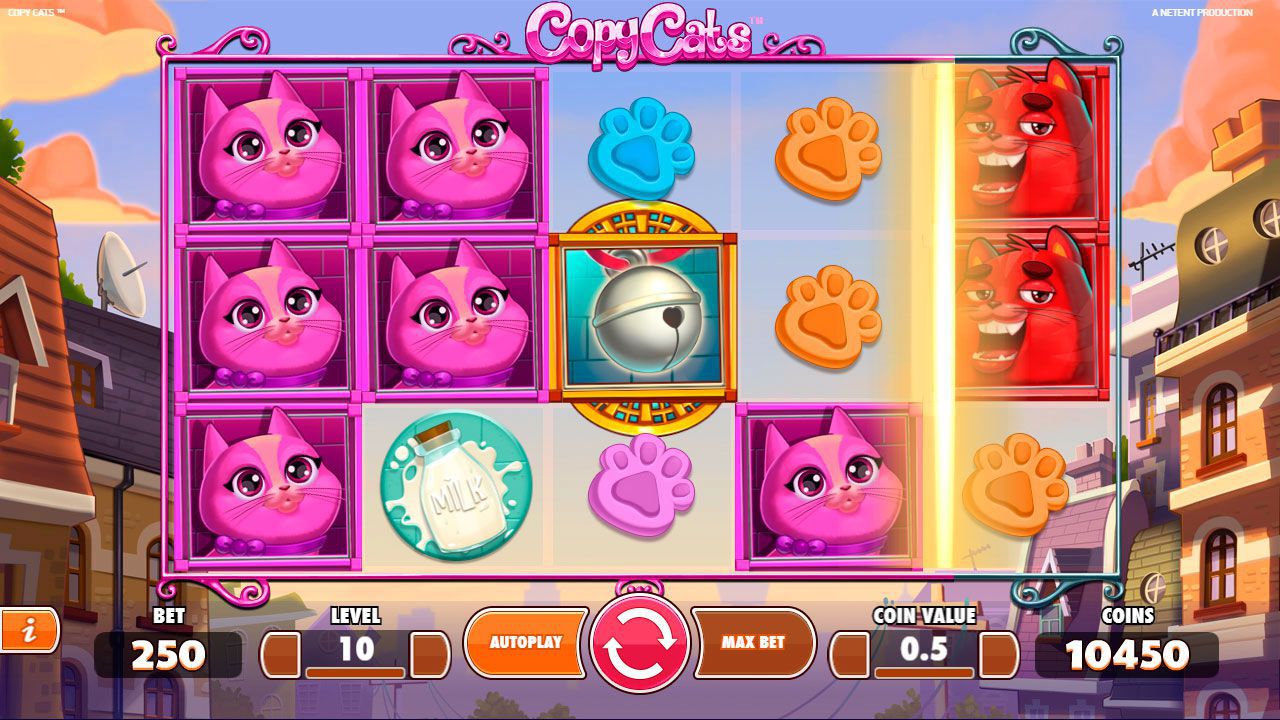 Free Spins bonus game
This video slot just could not go without the bonus game, which basically consists of free spins. The bonus round of 10 Free Spins can be activated in case you're lucky enough to have three Jingle symbols on the reels 1,3 and 5 at the same time.
While Free Spins round is activated, players can get another 10 Free Spins, if they manage to collect three Scatter symbols on the reels. So, the 1st reel will be covered with Wild symbols (including Stacked Wilds) solely instead of red, blue and pink cat symbols, which will increase the chances of Copy Cats Feature activated significantly and thus, the chances of you getting whopping wins! Free Spins are played at the same bet level and coin value as the round, that activated Free Spins. Free Spin wins are added to any bet line wins.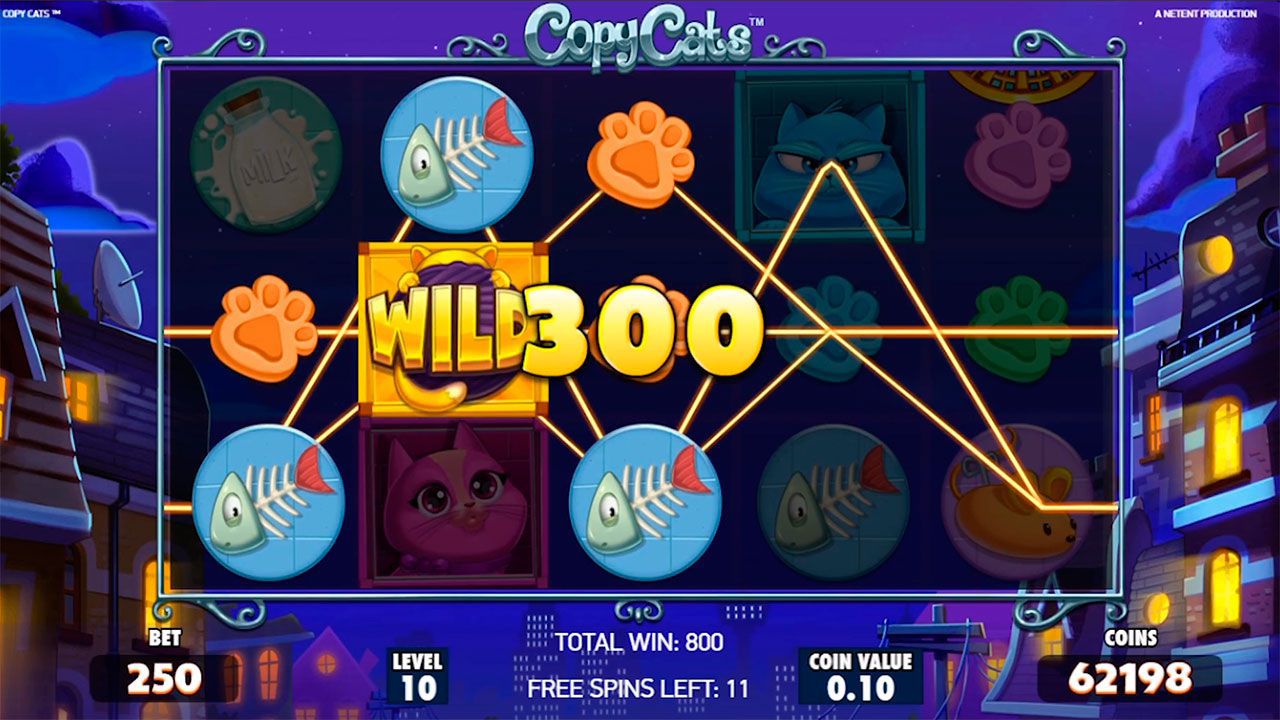 Conclusion
Copy Cats video slot will definitely blow the minds of pet-lovers and cat-fanciers in particular. Many of you are used to spending their free time playing with these furry and fluffy creatures; so, if you decide to pay a visit to Copy Cats main characters - cats - you'll guaranteedely find yourself in an enjoyable gambling environment. Even if you don't consider yourself a pet lover, you'll have no choice but become one of them after you get acquainted with these four-leg creatures. But not only will you rejoice by the artistic cats on the screen - your chances to get huge winning in this slot are quite high! Cats will only facilitate you in the gaming process and rejoice with your victories and good mood.
Below you'll find the list of online casino, which offer Copy Cats video slot for real money for free.