Available on
Features of the game
| | | |
| --- | --- | --- |
| | Free spins | Yes |
| | Re-spin feature | No |
| | Bonus game | No |
| | Risk game | No |
| | Scatter symbol | Yes |
| | Wild symbol | Yes |
| | Progressive jackpot | No |
| | Autoplay option | Yes |
| | Cascading reels feature | No |
Flowers: Christmas Edition video slot by NetEnt - review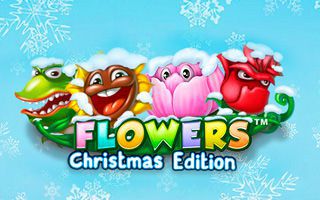 Strong flavor of tangerines, decorated Christmas tree, exploding fireworks in the night, festive music coming from every store with alluring "Sales" signs on the shop-windows - all these things will forever stay in our memories like the dearest souvenirs from childhood. As you've already guessed, today we'll talk about Christmas and New Year holidays. Remember, we've always anticipated for this season: apart from school break, we could enjoy the sacramental atmosphere and the feeling of upcoming magic things, including presents under the Christmas tree. Of course, now we all know, that it wasn't Santa, who brought us presets - nevertheless, we still enjoy exchanging them. This time, Net Entertainment - famous Swedish gambling software developer - decided to take on the role of Father Christmas and treat all the gambling games fans with a remake of beloved Flowers video slot in anticipation of Christmas holidays. In fairness, NetEnt has worked out incredibly well: this time, well-loved, but a little bit outdated Flowers video slot has achieved a completely new appearance to represent fresh, updated and festive look. Notably, Flowers: Christmas Edition has retained the same collection of symbols and payouts along with the traditional bonus games, so if you've previously had some experience in the game on Flowers slot machine, you'll find it very easy to handle the structure, mechanics and bonus features of the game's Christmas Edition.
The official trailer about Flowers: Christmas Edition video slot by NetEnt
Each flower is a small part of the great world of Nature around us; it's both joy and something that makes us smile and think about beauty. Flowers can be found all over the world in great variety; so sometimes you only have to wonder, how diverse Mother-Nature can be. And what about Christmas? Christmas is famous for its mood and atmosphere, since it unites millions of people all over the world. Millennium pass, but the grand celebration of the holy night, just as before, rejoices people and integrates them round high and lofty aims. Christmas is first and foremost a family holiday; people are supposed to celebrate it in the family circle enjoying the care and tenderness. Just think about the link between hundreds of generations provided by the reverential attitude towards ancient traditions. Flowers: Christmas Edition video slot incorporates the immortal beauty of flowers and magic atmosphere of Christmas Eve. As you've already guessed such combination can spice up your past time with sheer magic, not to the least thanks to the win opportunities provided by the game. Welcome to the fantasy world of positive and joyful flowers, which are ready to "shower" you with the most generous Christmas presents despite of the cold weather outside. Even if it's not winter yet, you can nevertheless immerse into the festive atmosphere, which will carry you away to the halcyon days when we all were kids.
Flowers: Christmas Edition video slot - general features
As we've already mentioned before, Flowers: Christmas Edition video slot has not been subjected to any changes in terms of mechanics, game field structure and bonus features if comparing to the original version. The game layout has the same 5 (five) reels and 3 (three) rows. Winning combinations are formed on 30 fixed bet lines. With the help of such parameters as "Bet Level" and "Coin Value" users can adjust bet per each spin. The minimum bet for a spin equals to 30 pennies, whereas the maximum bet is $75 or €75.
Winning combinations are formed according to the standard pattern, typical for all video slots with paylines. First and foremost, winning combination should contain at least 3 symbols (the following video slot features Double symbols, so winning combinations might include one base symbol and one Double symbol). Winning combination should start from the first reel and form in the leftmost to rightmost direction only. Simultaneous wins on different paylines are added and displayed on the screen as a total sum. The maximum win per spin equals to 75 000 coins.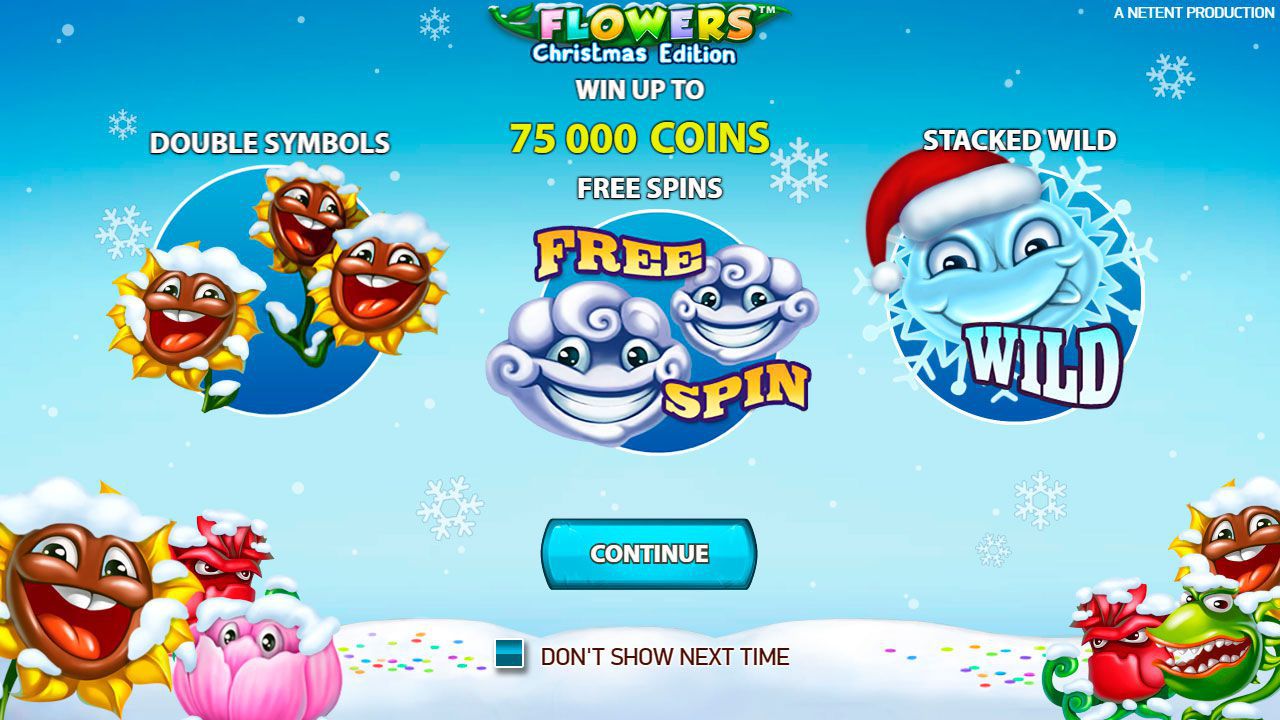 According to the official information, theoretical RTP rate in Flowers: Christmas Edition video slot equals to 96,3%
Flowers: Christmas Edition video slot - free game without registration
Just like in many other online video slots, Flowers: Christmas Edition offers everybody a chance to try it for free with no need to register accounts or download software on your desktops/applications on your mobile devices. This has become possible thanks to special demo-version, which can be found on our web site (on the top of the page you'll see "Play for Free" button) or, alternatively, on the official web sites of most NetEnt powered online casinos.
Flowers: Christmas Edition demo-version is available for free and absolutely no different from the full version, used for the real money game. In other words, the game demo-version features the same animation, sound effects, collection of symbols, paylines and etc. The only difference is that the gameplay is based on play money instead of real ones. Flowers: Christmas Edition demo version can help you to study the game's rules along with its bonus features. After the "test-drive", you can decide for yourself, whether to continue the real money game on the following video slot or not.
Several virtual gambling facilities will be very glad to offer their new clients an opportunity to try the following video slot for free but with the real money bets. This option is available after you register in one of the online casinos, which offer no deposit bonuses.
Flowers: Christmas Edition video slot - design
NetEnt developers have brilliantly resolved the task to suit the New Year's mood with the help of the game visual design. Flowers: Christmas Edition incorporates everything we loved and waited Christmas holidays for when we were kids. No doubt, you wish you could rush into this fantasy world and feel like a small kid again: with a lollypop in your hand, scattering confetti on the snow and waiting until the clock hands stand still for a moment at their top point, so that you could make a Christmas wish.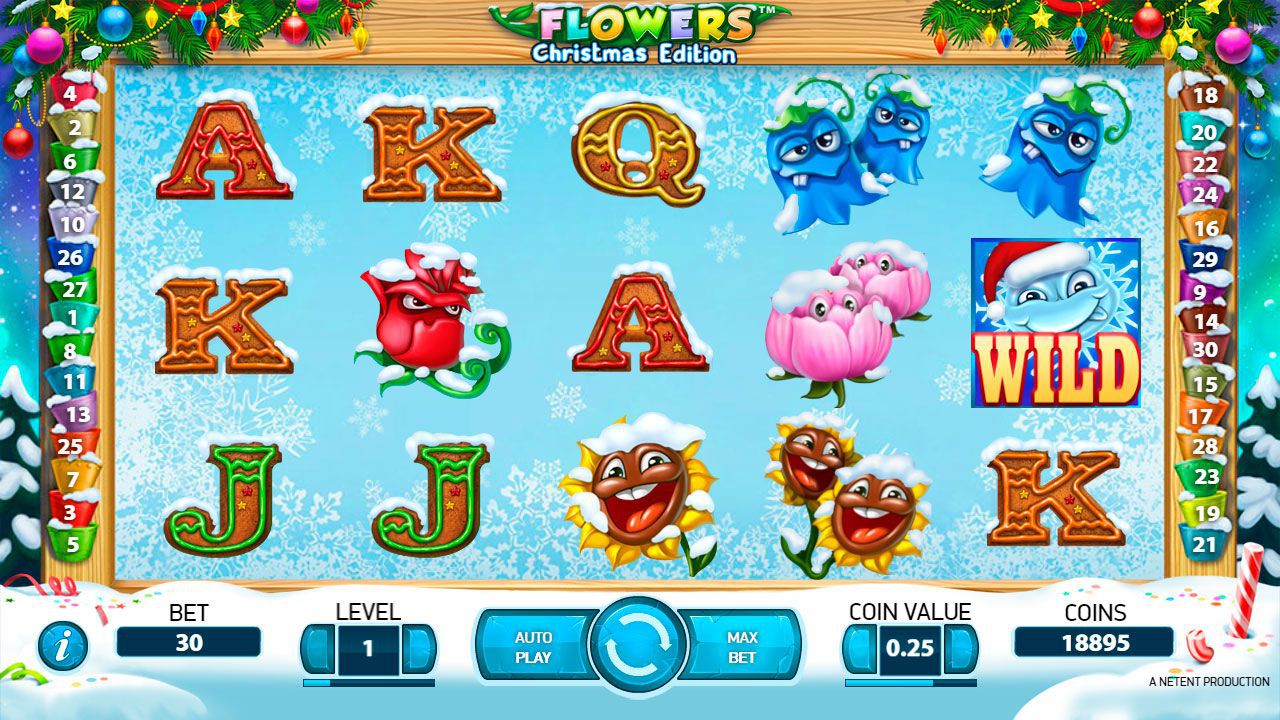 The dominant colors for Flowers: Christmas Edition video slot were chosen white and blue. The game field looks like a huge window with a wooden frame, decorated with stickers, which look like snowflakes. On the top of the frame you'll see spruce boughs with hanging festive decorations. And in the center, there's a huge video slot logo covered with fresh snow. On the sides, you'll see 30 small buckets of different colors with number on them. These buckets indicate paylines, once you point at them. There's a huge snow pile in front of the reeland with scattered confetti and lollypops in fancy covers - you definitely should remember their taste. There's a night sky shown in the background, with snowflakes falling from it and covering small fir trees till their very top.
Take a separate notice of the collection of symbols in Flowers: Christmas Edition video slot. As we've already mentioned before, no changes have been made to their functions, however, you'll definitely notice some differences between the collections of the original and special Christmas versions. So, let's start with themed symbols of flowers: their design has been left untouched, apart from a little bit of snow on each of them. However, if you take a look at their "face", you'll see that snow is no problem for them, vice versa, they feel really happy with it. Card symbols look like Christmas cookies; each of these cookies is decorated with colorful cream. After the update, Wild and Free Spin symbols look even more vibrant with a Santa cap and snowflakes on them. Apart from the Christmas note in the video slot design, NetEnt developer decided to add music pieces, which remind of the beloved kind Christmas tales from our childhood.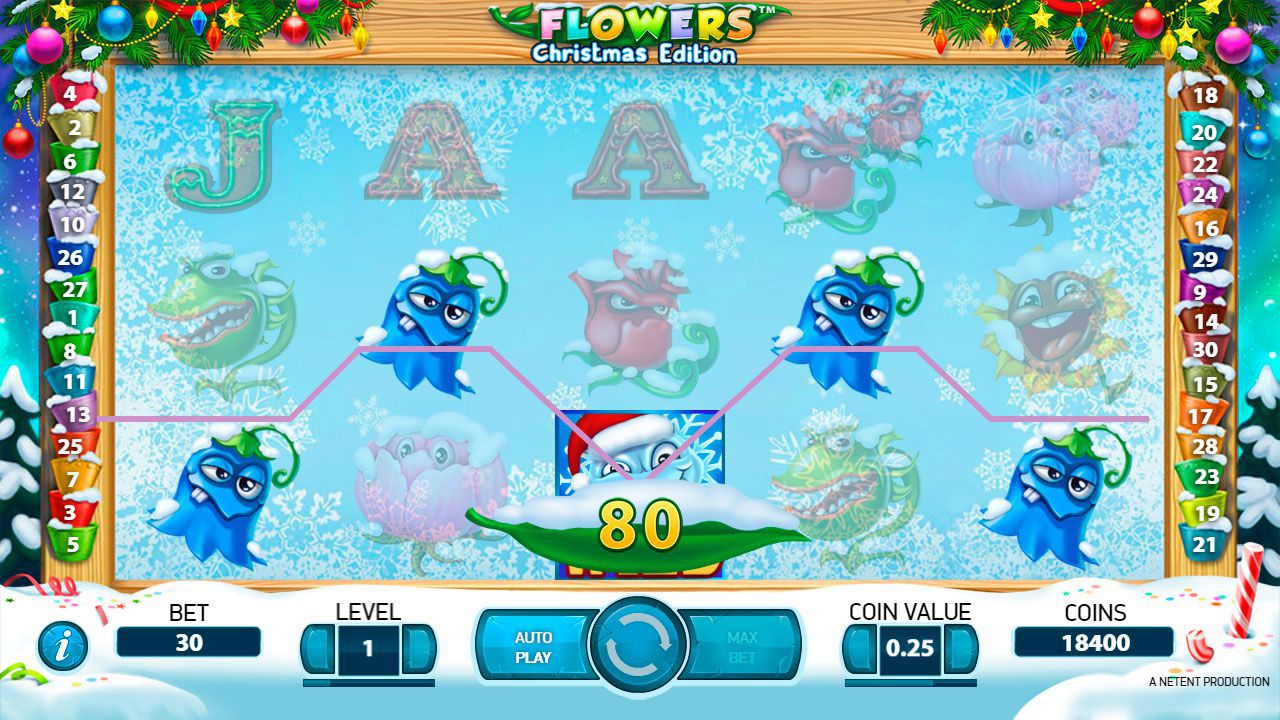 Flowers: Christmas Edition video slot mobile version
Just like most modern video slots by NetEnt, Flowers: Christmas Edition works equally well on smartphones and tablets at mobile casinos. The gameplay is conducted directly through an Internet browser. The game is available both in portrait and landscape modes; however, if speaking about game on mobile devices in particular, the second option seems to be more preferable, since all the symbols, together with paylines and bets are much better seen on the screen.
All in all, Flowers: Christmas Edition mobile version looks exactly like the desktop one (apart from several details). For example, if you decide to adjust your bet, you'll have to open the menu panel and move the slider to the desired position, which will define the bet. If you want to use "Auto Spin" function to play, you'll also need to access the menu. Of course, you can activate it quickly by clicking "+" beside the Spin button - however, this will only activate standard 50 spins. If you need less or more spins, or you want to make some extra changes to the Auto Game - go to the menu.
As we've already mentioned before, the gameplay, animation, ambient sound and some other features of the Flowers: Christmas Edition mobile version are absolutely identical to the characteristics of the desktop version. So, it's very unlikely, that you'll find any difference between the game on your computer or mobile device.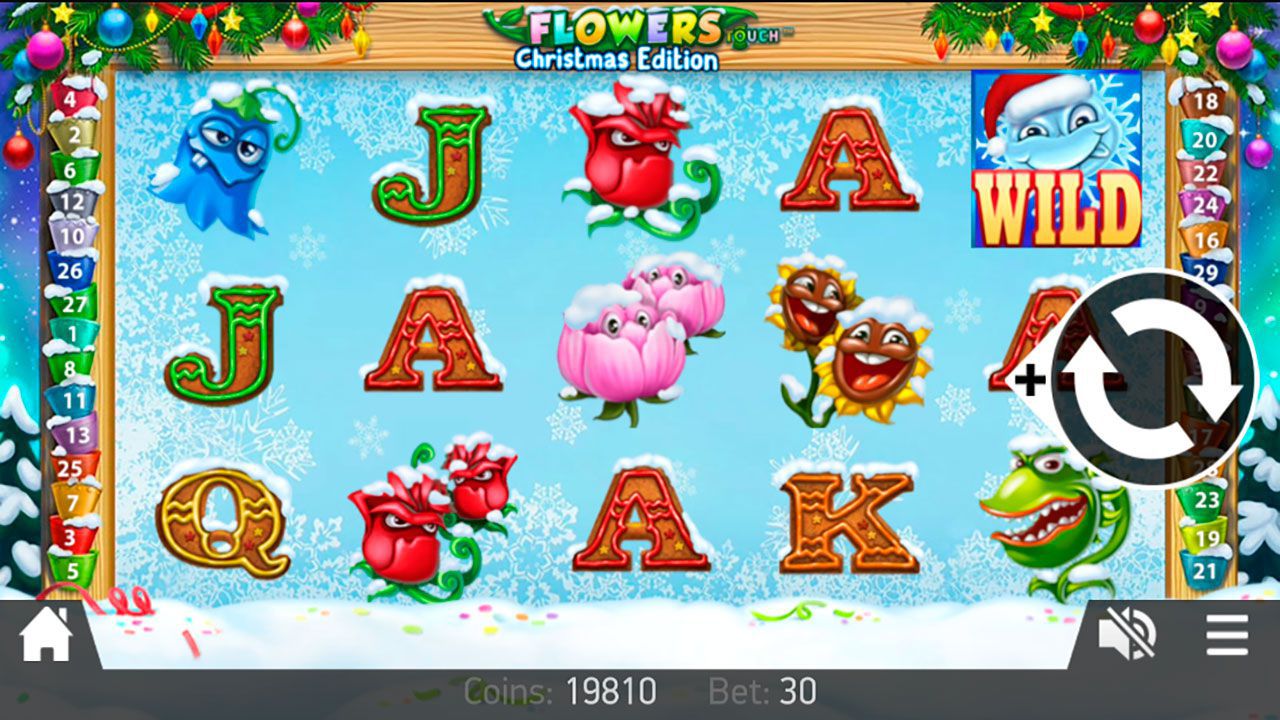 Flowers: Christmas Edition - the collection of symbols
The gameplay of any video slot is based on different symbols, which land on the reels and form all sorts of combinations. This is a very important component of any slot; therefore, any decent gambling software developer tries to pay maximum attention to the collection of symbols. Any player would agree, that the game gets a lot more interesting, when the design, together with symbols, rejoices the eye. If you consider this, you'll understand why NetEnt tries to make its symbols' collections more diverse with each single game. And our todays hero - Flowers: Christmas Edition - is no exception.
The collection of symbols in the following video slot can be divided into several categories: themed, double, card and special symbols. All symbols, which form a particular group, have their own value and functions. This is the reason, why each category of symbols should be given a separate review. See the descriptions below.
Flowers: Christmas Edition video slot - themed symbols
NetEnt developers definitely should be given credit for their splendid work: they've done a great job when creating themed symbols. Needless to say, that a game dedicated to flowers, should necessarily contain flower symbols. But would you ever expect, that these symbols would become animated flowers with human faces - eyes and mouths?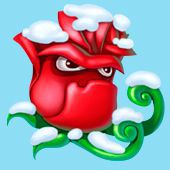 While proceeding through Flowers: Christmas Edition video slot, you'll meet vicious looking flycatchers, frown roses, stunned peonies, flirting snowdrops and along with some other flowers. For the Christmas Edition, NetEnt developer covered all the flowers with snow. Combinations made of flower symbols will reward users with 10 - 2000 coin wins. Detailed information about payouts for each symbol can be found in the video slot rules or, alternatively, on our web site below the review.
Flowers: Christmas Edition video slot - double symbols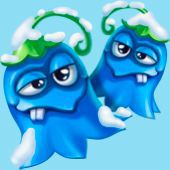 Double symbols are basically a complete replica of themed symbols with only one difference: each double symbol contains two flower symbols, and counts as two as well. In other words, if five double symbols land on the same line, they'll count for 10 themed symbols.
Thus, even non-special symbols in Flowers: Christmas edition video slot can bring quite solid wins, much less double symbols.
Flowers: Christmas Edition video slot - card (base) symbols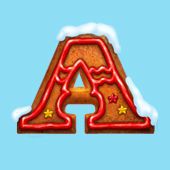 Just as in many other popular video slots, the role of base symbols in Flowers: Christmas Edition video slot was appointed to cards from a deck from Jack to Ace. This time card symbols were designed as a Christmas ginger cookie. These symbols have lower value if comparing to themed and double symbols and they only exist to form combinations and mix up high paying symbols.
All in all, card symbols are very similar to themed symbols and have slightly lower value; however, there's one important difference: they don't have any duplicating symbols. So, all themed symbols have "double" analogues, and base symbols do not.
Flowers: Christmas Edition video slot - Wild symbol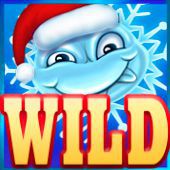 As you all know, Wild symbols are one of special symbols in the video slots, which have no particular value, but can change the process of the game dramatically. Let's have a look at Wild symbols in Flowers: Christmas Edition video slot: these symbols look like a frosty sun with a "WILD" sign dressed in a Santa hat. The main function of Wild symbols is to substitute for missing symbols in potentially winning combinations.
When the Free Spins mode is on, Wild symbols can become Stacked Wilds and cover several cell and thus increase chances to form winning combinations. As you can see, several Free Spins rounds with Wild symbols can guarantee quite solid wins.
Flowers: Christmas Edition video slot - Scatter symbols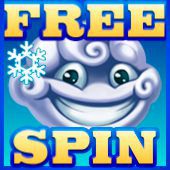 Scatter symbols are one of the most desirable ones, since these are the symbols that trigger bonus games and can help you achieve really huge wins. You'll notice that Scatter symbols in Flowers: Christmas Edition video slot are designed as smiling clouds with "Free Spin" sign.
Whenever you collect minimum 4 clouds on the reels, they'll trigger bonus game with free spins. If you manage to collect 3 Scatter symbols, your bet for the next spin in the main game will be doubled.
Here's a detailed overview of Scatter functions, to make you feel more comfortable with this symbol: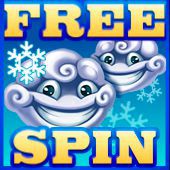 3 Scatters - double bet for the next spin in the main game;
4 Scatters - double bet + 10 Free Spins;
5 Scatters - double bet + 15 Free Spins;
6 Scatters - double bet + 20 Free Spins;
7 Scatters - bet increased 4 times + 25 free spins;
8 Scatters - bet increased 10 times + 30 free spins.
Thus, Scatter symbols are the most valuable symbols of all Flowers: Christmas Edition collection providing that 3 or more symbols land on the reels. On the other side, Scatter symbols do not have their own value - they only trigger bonus features.
Flowers: Christmas Edition video slot - bonus game
As you remember, 3 or more Scatter symbols trigger bonus game. You'll immediately notice, that something is going on, as the day end and the night will follow and on the screen, , as well as displaying the number of free spins available.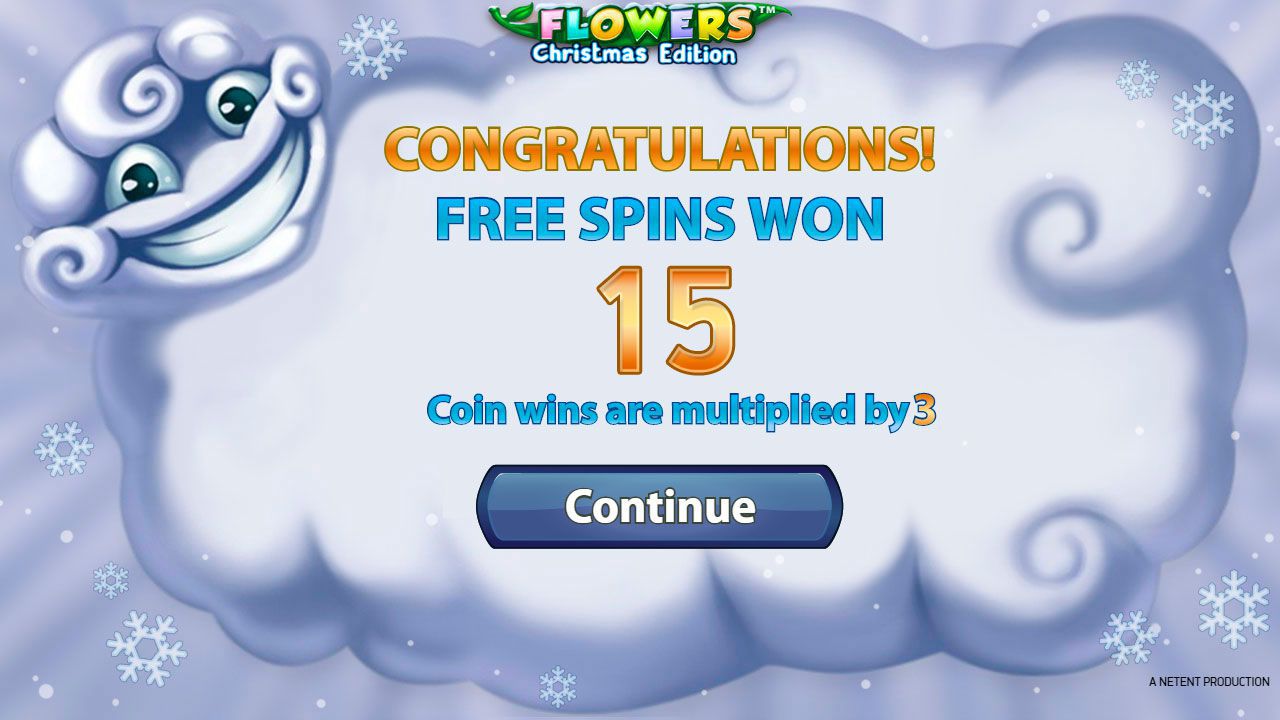 The maximum number of coins you can win in Flowers: Christmas Edition video slot per spin is 75 000 - such huge win is only available in the bonus game. When Free Spins mode is on, Wild symbols will appear on the reel and join together to increase wins. So, the total sum will eventually depend on the number of factors.
Moreover, you can win additional free spins during the bonus game. However, this time they won't increase your wins three times like initial free spins. In any case, Flowers: Christmas Edition bonus round is a great opportunity and the main goal for any gambler.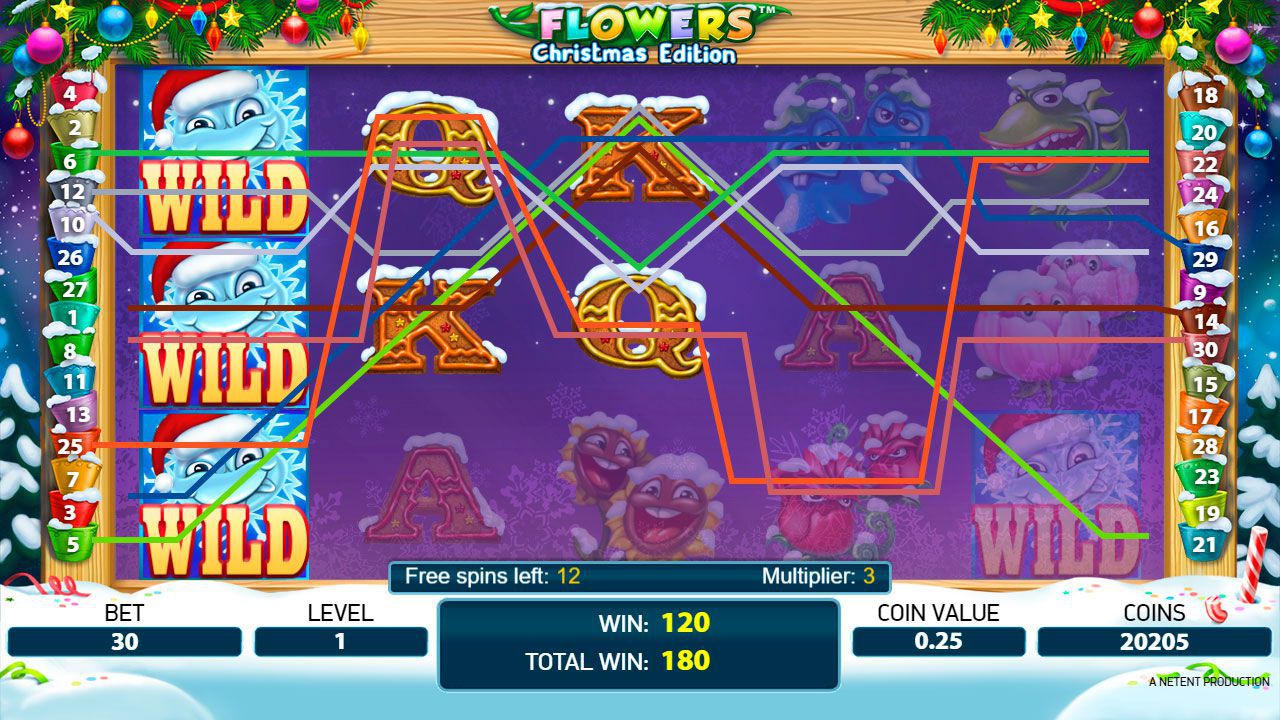 In conclusion
Of course, fans of NetEnt creations will surely name one or two video slots powered by the company, which are more dynamic and spectacular if comparing to Flowers: Christmas Edition. However, it doesn't change the fact that this is a very quality video slot, which definitely surprise many NetEnt devotees. After you launch the game, you can relax, since you don't need to have a deep insight in the details and special features, since the gameplay of all NetEnt powered games is pretty identical. All you need to do is to pass eyes through symbols, study the paytable and set out on making bets and chasing huge wins.
Flowers: Christmas Edition video slot for real money is available in one of the online casinos web sites from the list below.