888 Casino free registration
Registration at online casino 888 Casino to play real money gambling games is safe and secure and at the same time is very quick and easy. You just need to spend some time on filing the registration form. It is totally free and doesn't demand any extra skills and abilities. Registration at 888 Casino is possible on the official web site of the casino only from the majority of countries all over the world (e.g. Australia, Switzerland, Norway, Sweden, India, Malaysia, Zambia etc.). Moreover players from UK, Canada, Sweden, Netherlands, Austria and Germany can claim 888 Casino $€888 FreePlay bonus without need to make a deposit.
888 Casino official web site →
To sign up with 888 Casino you should click on the 'Register & Spin now' button at the middle of the landing page.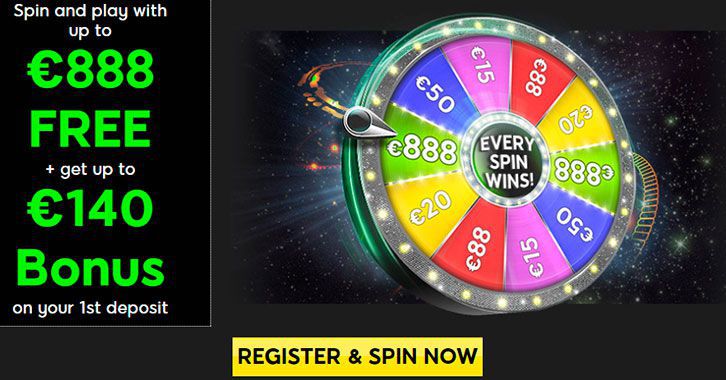 888 Casino sign up a real money account
When register a new real money account at 888 Casino, you need to pass 3 simple steps. A few minutes - and you can enjoy the game and win. You are just seconds away from playing the best casino games online.
On the first step of signing up process requires entering your First and Last Name, e-mail, Date of Birth, Gender and the country of residence.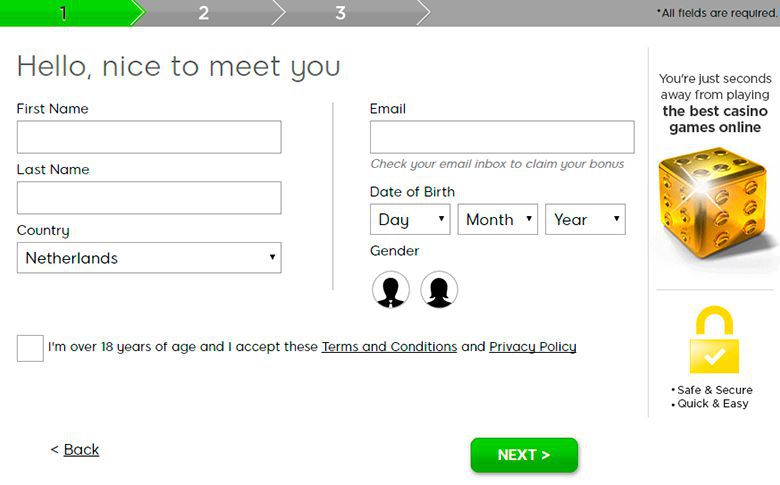 The second step is called 'Please create your account', where you should choose any username (nickname) you desire, enter a password, then a secret question and the answer to it.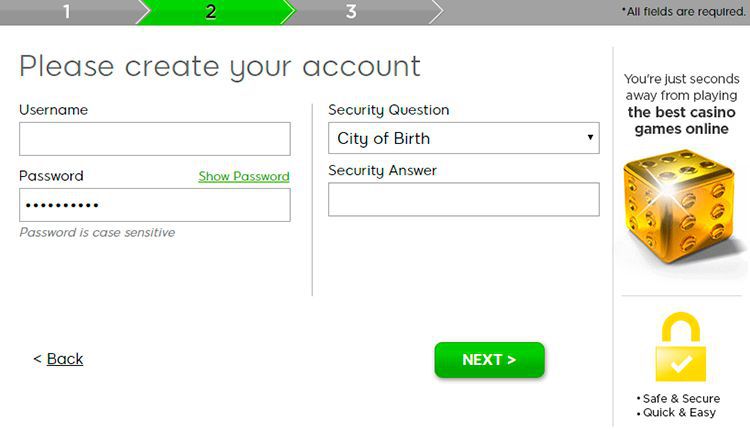 The last, third step, is to define a few last details: postal code, city and your precise address and mobile number. Here you are also to choose the most suitable currency: US Dollar, EURO, British Pound. Notice, that you won't be able to change your mind about the currency, so think twice!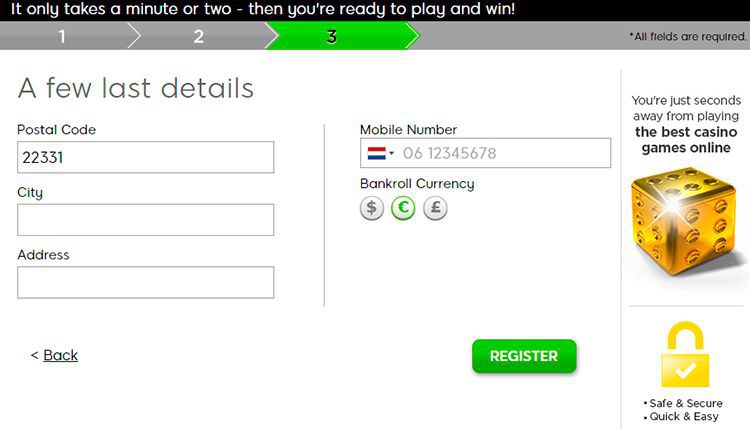 To complete the registration of a new real money account at 888 Casino you have to press green 'Register' button.
888 Casino login
The registration of 888casino.com new playing account is successfully completed and it's high time you log in. We would deeply recommend you to save your 888 Casino log in details (put down your username and password somewhere). To open a special 888 Casino log in page you need to click an appropriate button in the top right of the official site's main page.

The log in page consists of 2 fields: username and password. There you can also put a tick at 'Remember me' field, in case you want to save the details to avoid duplication when log in. Enter info, indicated when register, and click a red button 'Log in'. Now you got an access to all games at 888Casino.com. Enjoy!