European Union undermines Germany's gambling law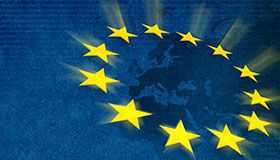 Great news for German players - a few days ago Court of Justice for the European Union decided against the law of the country, which restrict online gambling games.
The trial considered those laws only, which regulate online sport bets, however, lawyers tend to think that the legal argument of this case may expand further to other gambling games in the Internet, to poker in particular.
The court decision wasn't a surprise for those who keep track of conflicts of laws regulating internet gambling games in Germany. According to the FokerFuse message in October, Prosecutor General - Mazei Spunar - advised beforehand that the country might have a need to reconsider some laws which contradict with the European gambling law.
"After considering the results of the trial, it's decided that national law doesn't correspond to that of European Union and all juridical institutions should somehow resolve the situation," - announced Prosecutor General, Spunar.
Back to the history of gambling law in Germany
Poker has been growing in popularity rapidly over the past decade in Germany. The country got to the cutting edge when in 2011 Pius Heinz became the first German to win the WSOP Main Event.
The same year Germany adopted a law lifting all restrictions from the number of gambling licenses issued. Though many favored that initiative, several months later 15 out of 16 Federal States legislated against poker introducing appropriate legislation.
Many gambling operators simply ignored the law, considering it to be contrary to European laws.
Influence on other European countries
CJEU decision can be a cheering news for internet-players from those countries, which have suffer from harsh gambling law, like in Sweden. According to Poker Industry Pro, the country got onto the new gambling law though the Swedish commission prolonged Svenska Spel monopoly up to 2018.
It's considered, that Swedish legislative bodies reacted to the recommendation of Court of Justice of the European Union dated October 2014. According to the recommendation "Gambling monopoly restricts organization and promotion of gambling services in the Internet which contradicts to the European legislation".
Some members of legislative bodies led by Ardalan Sekarabi are trying to accelerate the new regime within the country before common general election appointed on September 2018.
---