NetEnt gains much bigger profits in Q1 2016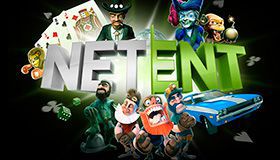 NetEnt company which specializes in online casino software development, published the financial report on the first three months of the year. To be honest, we can't really say for sure, whether the company started this year big, or they operated poorly last year.
According to the report, NetEnt profit raised by 33% last year and became 345,000,000 crones, profits after tax payouts raised by 160% in comparison with the last year. Operational profit also increased, making 128,000,000 crones, 1.5 times more than the last year.
Shareholders of NetEnt also have a reason to be satisfied as the price for one share raised from 1,8 crones to 3,04. Despite the results are over the head great in the first quarter, CEO Per Eriksson claims that in the nearest future the company will be able to keep up the spirits. New deals only give the reasons to believe that as there was $9,000,000,000 in new contracts for the first three months only.
Let us remind you that NetEnt started its activity in 2000 and now is one of the leaders in the industry of gaming slots development. Currently there are about 200 online slots developed by the Swedish company, each of them is very popular.
---