These payouts will blow your mind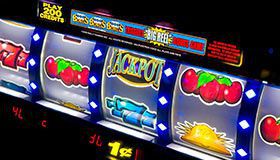 Gaming is inherently risky. When done responsibly, players wager an amount they can afford to lose in the hope of winning a larger amount. If you have enjoyed land-based or online casinos before, you know all about the upset of small losses as well as the thrill of the much-anticipated win!
Many casino games offer huge payouts and mind-blowing jackpots, but does anyone ever score those multi-million-dollar wins? The answer is not very often, but it does happen. When it does, life-changing amounts of money end up in the hands of normal people who may only have wagered a tiny amount.
One person, a man named Elmer Sherwin, was fortunate enough to score a jackpot twice, on the same machine! In 1989, he scored a whopping $4.6 million on a Megabucks slot in Vegas. He continued to play the same machine, and his unwavering faith eventually netted him another $2.1 million in 2005, at the age of 92.
Sherwin's combined total is impressive, but his is not the grandest Megabucks story. The largest win to date comes from a cocktail waitress named Cynthia Brennan, who, in 2000, collected nearly $35 million in slot machine winnings. An obscene amount of money by any standards!
Many of the largest slot jackpot wins come from Vegas, at least where land-based players are concerned. A recent win close to Thanksgiving resulted in winnings of nearly $1 million from just a $1.25 total bet on a Wheel of Fortune slot machine in Las Vegas. Not bad for a bit of spare change.
Slots are not the only game that make it possible to win a million with just a dollar stake. PokerStars regularly makes millionaires, and have even offered a $1 entry Spin & Go poker game with a $1 million top prize. Regular MTT tournaments also offer top prizes of over a million dollars as does live poker tournaments, especially at the higher end of the buy-in levels.
Among the highest single-game wins is Niklas Hemecker's $4.45 million win at the Guangdong Asia Millions Main Event, though winning an event of this stature is no easy feat. However, talented professionals like Phil Ivey regularly walk away from the tables millions of dollars richer.
Though games like slots and poker are most often associated with massive payouts, there have been examples of other forms of gaming that produce the goods. Horse racing enthusiast Steve Whiteley from the U.K. managed to predict the outcome of all six winners of the Exeter Tote Jackpot. His £2 accumulator bet resulted in a payout of £1.45 million!
Land-based and online casinos, poker sites and sports betting all offer opportunities for players to win huge jackpots. The odds are slim and the chances low, but when it does happen, it happens big! Although many of the large payouts and jackpots are a great way for casinos to incentivize players, they do result in big payouts from time to time. It's rare, but it does happen.
---