Unknown investor bought NYX Gaming for $10,500,000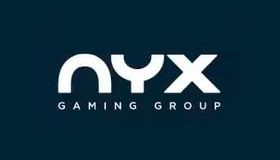 NYX Gaming company which specializes in developing online casino software was bought by the unknown person. The deal took $10,500,000 from the buyer's pocket.
We should notice that this was 'warrant' deal. Warrants are securities which give their owners the right to buy out the stock at the certain price before it expires. In this case, the investor purchased 2,863,636 at $3,5 each up to 2020, and their cost will increase by 10% each year up to 2020. After this period he will be able to resell the stocks but on a converted price of $2,75 per one stock.
It is reported that the means will be spent to cover the debt of the company that were incurred by the company in 2015.
Let us notice that several months ago NYX Company finalized the deal on purchasing OpenBet sportsbook and bought out 100% of stocks that exist now. The sum of the deal was $393,100,000. The year before Chartwell Technology and Cryptologic were bought by this company from the famous Amaya Gaming. This deal cost NYX $119,240,000. This deal was obligatory in order purchase Ongame poker network.
---