Trip to New York Giveaway at Drueck Glueck Casino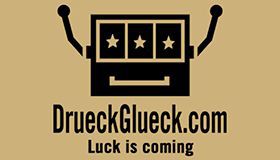 New York is one of the most popular cities in the world and is a desired destination for millions of people. Yet, since the flight and accommodation in the city on the Atlantic Ocean are not cheap at all, there are a few people who can afford such a vacation. If you are one of those who have been always dreaming to visit New York with the best friend or with your lovey, then Drueck Glueck Casino has good news for you. Play Jack and Beanstalk and Jack Hammer video slots by NetEnt in the period from October, 2 to October, 8, get raffle tickets for every £10 wagered and participate in the giveaway with the main prize - New Year's trip to New York.
During the week you will be accommodated in the Knickerbocker 4* Hotel on Times Square, will be able to go ice skating near Rockefeller center, to visit the Statue of Liberty and whatnot. If you are already interested in this offer, check out our material below.
How to win a trip to New York at Drueck Glueck Casino
To join a giveaway, you need to sign up at Drueck Glueck and play Jack and the Beanstalk and Jack Hammer video slots from October, 2 to October, 8. Every time the total amount of the stakes you bet reaches £10 rate, your account will be credited with one raffle ticket. Each player may receive no more than 50 tickets per day.
On October 9 the drawing will be held and the winner of the main prize will be defined, as well as 500 more lucky players, who will share money prizes from €15 to €2000. The winner will be announced on October, 10.
1st player - trip to NYC
2nd place - €2,000
3rd place - €300
4th place - €250
5th place - 501 place - €15
What's in the NYC Trip package at Drueck Glueck Casino?
If you are the one who's the lucky to win the main package to travel to NYC, then you apparently want to find out, what's you are supposed to get. As follows, vacation in New York contains:
Two return tickets
Transfers from and to airport
4 nights in a double room at Knickerbocker
VIP-penthouse for two on the New Year's night
Roof-floor terrace available from 20:00 to 00:00
A bottle of champagne
Bar, buffet, room service
Admittance to the Copacabana
Admittance to Supper Club
Skiing by the Rockefeller Center
Trip to the Liberty Island (Statue of Liberty tour)
Thus, the prize package is not just a trip to New Your, but an entire full-fledged vacation in the Big Apple.
---