Available on
Features of the game
| | | |
| --- | --- | --- |
| | Free spins | Yes |
| | Re-spin feature | No |
| | Bonus game | No |
| | Risk game | No |
| | Scatter symbol | Yes |
| | Wild symbol | Yes |
| | Progressive jackpot | No |
| | Autoplay option | Yes |
| | Cascading reels feature | No |
Neon Staxx video slot by NetEnt - review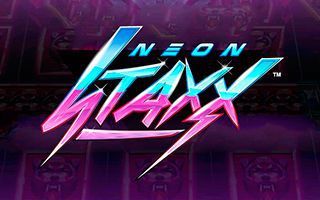 1980s are already far behind, however, popular trends of that time are now making a huge coming back in a brand new enhanced form. Inherent to that time sounds of synth and neon illumination make a distinct reference to the "Disco 80s" theme - the emerging electronic music, which made young people of that time rave and go crazy. Another distinctive feature of 80s were 8-bit games. So, the whole epoch of computer game's development was dedicated many video slots. Among those games, which return you to the glorious 80s, the most prominent and outstanding one is, probably, Neon Staxx slot powered by NetEnt.
Net Entertainment developers are regularly indulging Internet users with quality video slots featuring sensational design and unique functions. Neon Staxx video slot was released on June 24, 2015. And after its takeoff, Neon Staxx has quickly gained recognition and popularity among gamblers thanks to its catchy design, sound effects and high RTP (Return-To-Player) rate.
Basically, there's no particular storyline lying behind the game: the creators built the style of the slot on arcade games of 80s, copying their design and sound effects. Those, who are fond of gambling games will be literally under the "shower" of neon lights and huge wins. Along with bright colors you'll notice the extraordinary position of the reels: they seem to be "reclining" on the screen. This results in the unusual look of the video slot with unique spins. These features needs personal touch and it will take you some time to get used to them. Sometimes it may seem, that reels are spinning in the opposite direction. The game will definitely appeal to sci-fi genre devotees, as it resembles popular "Tron" movie by Walt Disney based on the old arcade game in its unique retro-design.
The official trailer on Neon Staxx video slot by NetEnt
Neon Staxx slot machines: main features
Neon Staxx is a modern video slot with 5 (five) reels, 4 (four) rows and 40 fixed bet lines. The game also has SuperStaxx, Free Spins features; Scatter and Wild symbols. Thus, the reeland (5x4) is a little bit off standard, which is another distinction of Neon Staxx from other fellows.
The bet level goes from 1 to 10, and each level-up doubles the price of each spin. The total wager size can vary from 0,20 to 200. You can change your coin value without accessing settings. The coin value can be set by clicking cursors above the play area "Coin Value". This parameter can be equal to 0,01, 0,05, 0,10, 0,25, 0,5 or 1.
Particular attention should be given to advanced settings of Autoplay. This option enable to decide, how many spins will be played by gambler himself. The quantity of Auto spins may vary from 10 to 1000. You can stop Autoplay function whenever you want or on certain circumstances, which can be found in advanced settings (on any win, on the bonus received, on any win exceeding certain sum or on a particular decrease of balance).
Please note, that only the highest win per each line is paid and combinations are made only from leftmost to rightmost reel. Though, only the highest win per active bet line is paid, simultaneous wins on parallel bet lines are summed up.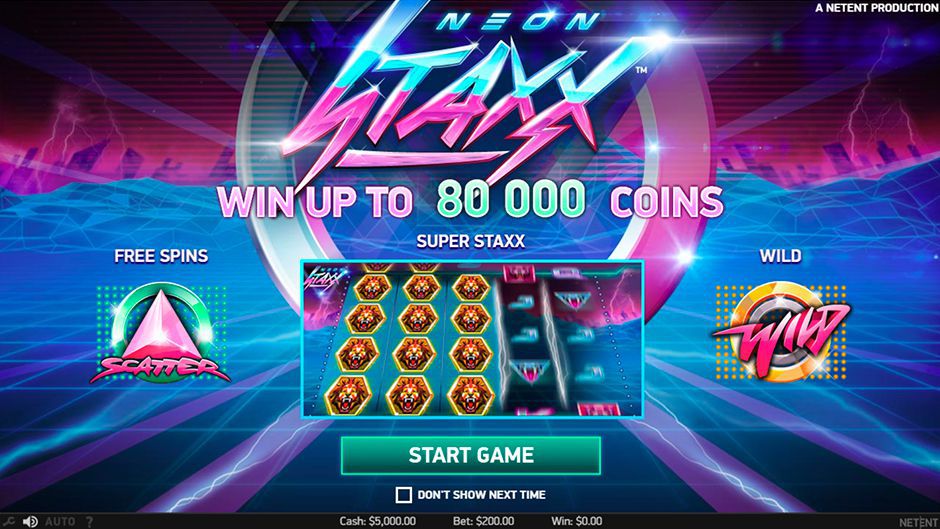 The maximum win for one single spin is 80 000 coins. This is a result of bet equal to 200 coins for a spin at the Level 10.
The Return-To-Player rate in Neon Staxx video slot equals to 96,9%.
This is quite a high index (it can well take on the RTP in
Blood Suckers II
- 96,94%). As a comparison, the RTP rate in the most popular video slot -
Starburst
- equals to 96,1; another famous NetEnt slot -
Dracula
- offers 96,58% RTP. At the same time Blood Suckers powered by the same developer can show off the highest RTP rate of all - 98%.
Neon Staxx: play for free
If you first want to learn all the aspects of Neon Staxx slot and only then decide, whether it's suitable for the real money game or not, you don't have to make deposits in order to check this out. The thing is that any title by NetEnt has its own demo-version (demo mode) that will allow to use 100% of functionality of the original game. After you launch its demo-version, you'll see the standard number of chips (play coins) on your account. These chips are only valid for Neon Staxx video slot and can be used for trial spins only.
Alternatively, you can use the option, which some online casinos offer: they enable their new customers to try certain games for free with no need to make deposits (with the help of no deposit casino bonuses). The list of online casinos, which offer a no deposit bonuses for the real money game on Neon Staxx video slot can be found on this page above the review.
Neon Staxx: Design and Control Panel
The design of Neon Staxx video slot resembles retro-style quite a lot, that was popular within software developers, who created famous arcade games, in 80s. The neon illuminations are mainly designed in blue and purple colors; the same color range can be found on the slot machine logo. Colorful neon lights can compete with cracking lightning polls illuminating the nocturnal sky. The background behind the reels is also designed in the same color palette with slight flakes of red. The strong attractive accent in yellow color on lion and ace symbols certainly catches the eyes of players.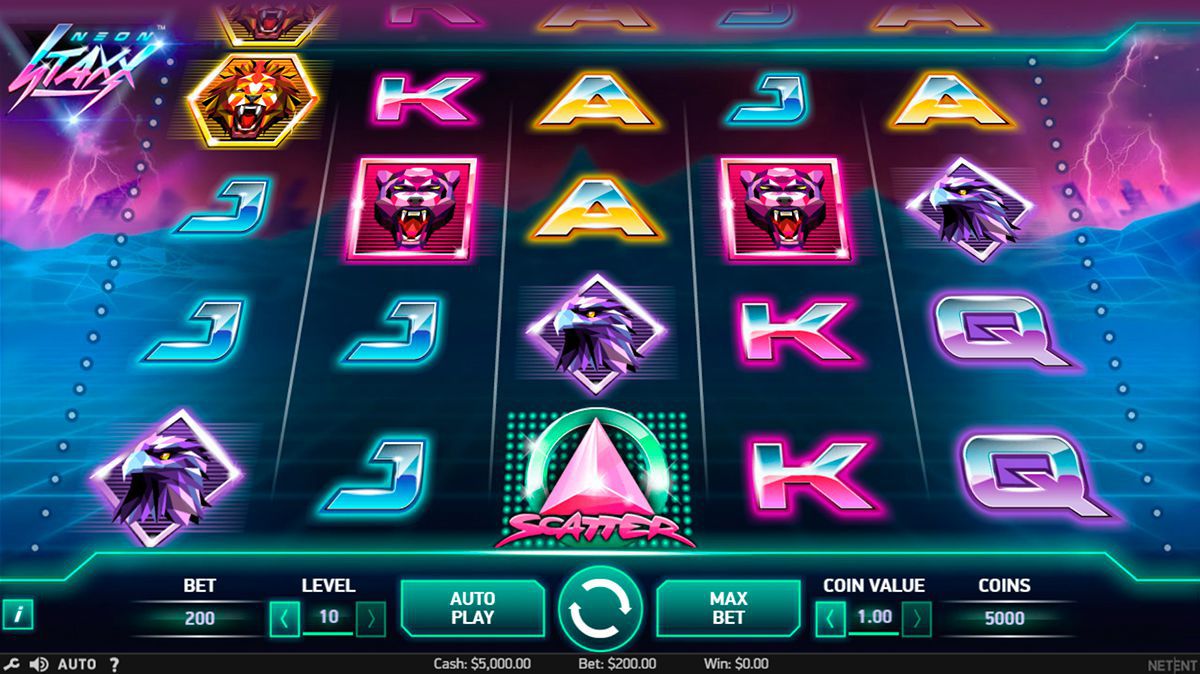 As we've already mentioned, the unique position of reels is a distinctive feature of the game. Such exposition of the reels gives a new perspective on their design. This is especially visible in the mobile version, but even PC users will notice this charming designer's catch. By the way, this slight inclination of the play area is a not a unique peculiarity: this know-how was also used in other gambling games - Arcader by Thunderkick and Slammin' 7s by iSoftBet. Moreover, the Arcader video slot was released earlier - in 2014. However, this is quite a rare effect, which makes it really whopping.
The very gaming process is not that often animated: animal symbols or card symbols do not change when making win combination. Additional visual effects can only be noticed in the following cases:
When spinning the reels (symbols are rapidly alternating);
When the bonus feature can be possible triggered (a flash of lightening passes beneath the rows with similar symbols);
When the Scatter symbol lands on the reels (the gem stone on the symbol is beaming and the circle underneath is sparkling). If the Scatter symbol is about to form a winning combination, the rows with the probable combination are illuminated form the side;
When the Wild symbol appears. The sign on the symbol starts vanishing into space and appearing again and the circles behind are spinning.
Of course, four animations of those above cannot probably satisfy the demands of players, who like diversity. But the neon illumination of the symbols and bright lightening of each winning combination change the image of elements on the reeland and thus, together with humble animation are enough for comfortable gaming process.
The video slot is accompanied by unobtrusive background music. It's also designed in retro-theme, but the sound effects are full-featured: no midi-melodies and other carryovers. The very ambient sound may seem quite plain, but is an excellent complementary to the game process.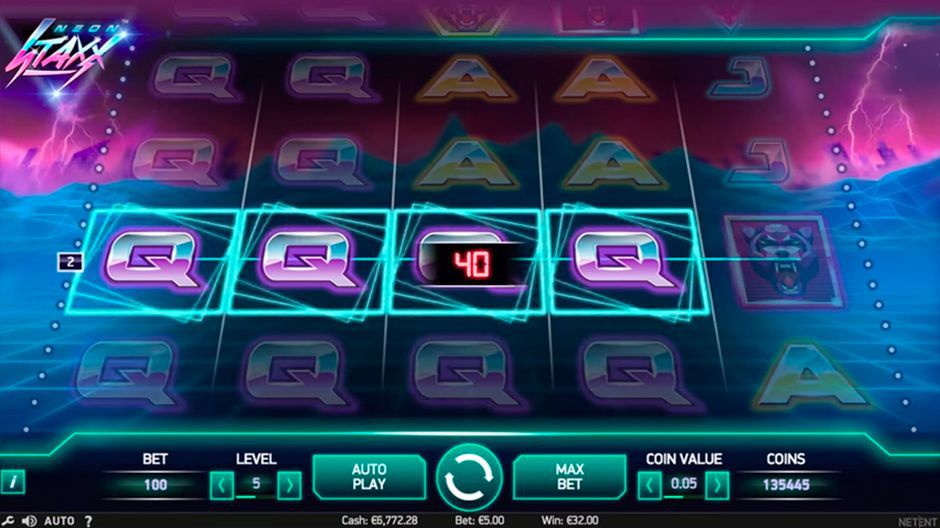 All the special symbols and win combination are followed by acoustical signals: short or prolonged ones - depending on the importance of what's happening on the screen. The highest winning combinations are followed by voice-over: a robotic voice will announce your victory, while your winnings are calculating on the screen.
You definitely need to pay attention to the small Setting button right beneath the control panel. Game Settings Options help to switch on/off sound effects, Intro Screen and also adjust other options
Neon Staxx mobile version
Neon Staxx mobile version is rightly considered second to none of the desktop version. It is also called Neon Staxx Touch. The symbols, winning combinations and paytable are absolutely identical to the desktop version. All the features of the desktop version (Bonus, Free Spins and etc.) have been also transferred to the mobile version. Mobile version of the game also reminds of the arcade games in 80s and looks great both in horizontal and vertical positions (the latter option is not very handy, but yet possible).
The game control is completely adapted for mobile devices with touch screens. There's no panel with buttons anymore; instead, you'll find a status panel with menu option and volume indicator. The slot machine is perfectly adjusted for touchscreen devices both Android and iOS (for iPhone/iPad) based. This video slot can be played at all the mobile casinos, which offer it in the game's portfolio.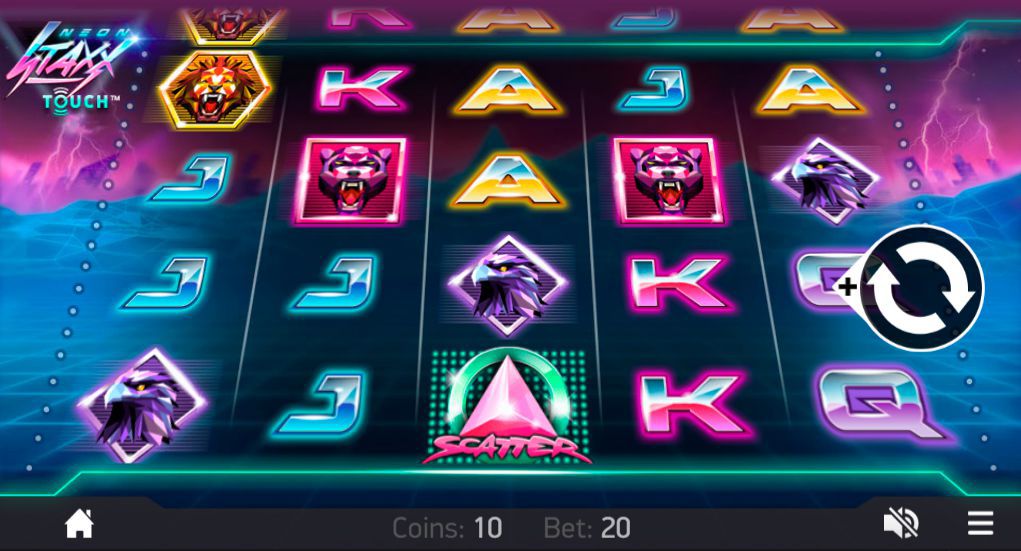 Neon Staxx: symbols
During the gaming process, you'll see several types of symbols on the reels: standard symbols with images, card (letter) symbols and special symbols. All in all, there're 10 unique symbols in the game. The value of each symbol can be found in the table in the end of the review.
Predator symbols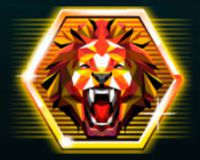 The basic symbols at Neon Staxx are featuring animal images: Lion, Cougar, Eagle and Snake. These are the highest paid symbols within the game. The lion symbol is the highest paid symbol of all. Next goes the Cougar. And only then - the Eagle and the Snake. These Predator Symbols do not have any additional features.
Card Symbols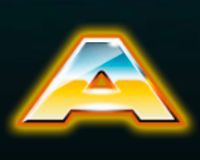 Symbols featuring playing cards - A, K, Q and J - in Neon Staxx™ video slot are designed in special style. These shining and eye-catching symbols are considered follow-up echelon: they are not well-paid, but make combinations more frequently. The multiplier for the Ace (a) and the King (K) will exceed the one for the Queen (Q) and the Jack (J).
Special Symbols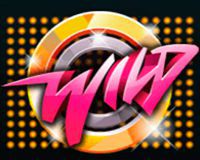 Wild symbol refers to special ones. It looks like two circles with a Wild sign against yellow LEDs. Wild symbol isn't only considered the most paid (if you happen to see 5 Wild symbols land on the reels simultaneously, you'll be rewarded with 200 coins); it can also substitute any other symbols (apart from Scatter Symbols) to create more profitable combinations.
Special Symbols category also includes Scatter Symbol. It is designed in the form of a pink triangle gemstone against green circle of LEDs. Scatter symbols do not pay winning combinations, but they can trigger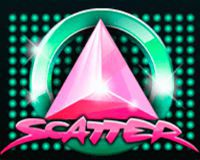 Free Spins bonus feature. 3 or more Scatter symbols appearing anywhere on the reels simultaneously in the main game activate a series of Free Spins. This bonus feature adds some spice and diversity to the gaming process. More detailed information about Free Spins feature can be found below.
Bonus games and Free Spins
The bonus feature at Neon Staxx video slot is represented by Free Spins, which are activated once 3 or more Scatter symbols appear on the reels. To trigger Free Spins round, Scatter symbols can land on any reels: the positions do not really matter, what's really important is the number:
3 Scatter Symbols are rewarded with 10 free spins;
4 Scatter Symbols are rewarded with 15 free spins;
5 Scatter Symbols are rewarded with 20 free spins.
There'll be no Scatter symbols on the reeland during the bonus round, thus, additional free spins can't be won during this feature.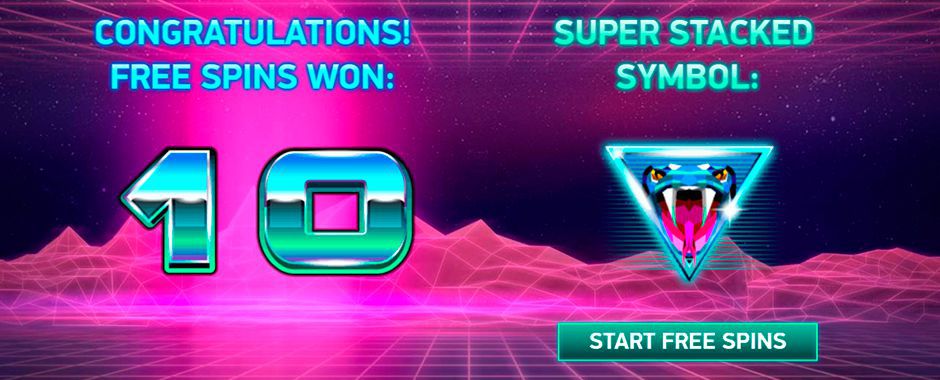 Another very special thing about Free Spins feature in the game is that you're allowed to choose one of four Predators or Wild symbol. The symbol chosen later becomes basic for all the spins (also called Super Stacked symbol). The choice is almost random: by clicking the "Stop" button on the preliminary free spins screen, you'll choose on one of the images altering on the screen.
Before you make your first Free Spin, the chosen Super Stacked Symbol will fill in the whole reeland and then, during the Free Spins round, will regularly appear on the reels in a block of 4 elements. Super Stacked symbols can activate SuperStaxx feature during Free Spins round, which creates several winning combinations with one spin.
Neon Staxx video slot: bonus features
There's only one bonus feature in the Neon Staxx slot machine. It is called SuperStaxx and it can be rightly called the cherry on the top. SuperStaxx bonus feature is activated randomly. When the SuperStaxx feature is activated, two entire reels are completed with just one Super Stacked symbol. Super Stacked Symbols are chosen randomly prior to each spin.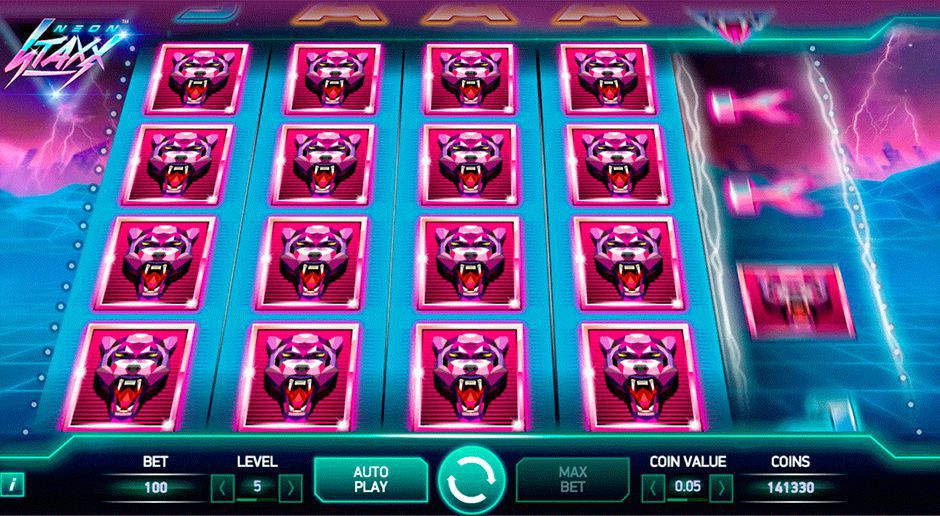 As Super Stacked symbols can appear on any reel, it might well be that all 20 positions on the reeland can be filled with the same Stacked Symbols. This won't only exalt perfectionist players, but also reward them with a whopping win for all the possible combinations in a single spin.
SuperStaxx feature can be activated both during the main game as well as during Free Spins round. However, during Free Spins, some symbols only Predator and Wild symbols can participate in SuperStaxx. Only one symbol can be selected before the launch of bonus feature. It will remain Super Stacked symbol during the whole free spins round.
Overall impression
Despite the fact that Neon Staxx is considered to be a recherché video slot, it has already gained recognition and popularity among many players. It doesn't follow any particular storyline, but, nevertheless, Neon Staxx is very spectacular and interesting. Both sound and visual effect are very subtle. The design of symbols perfectly fits the theme of the game and during the SuperStaxx bonus feature stacked symbols give a striking effect along with possible big wins.
If comparing to other video slots, Neon Staxx has fairly low multipliers. But there's another positive thing about the game - high RTP rate - a sound reason to become a fan of the game or at least to try to play it at your leisure. If you decide to play for real, below you'll find a list of reputable casinos to play at.